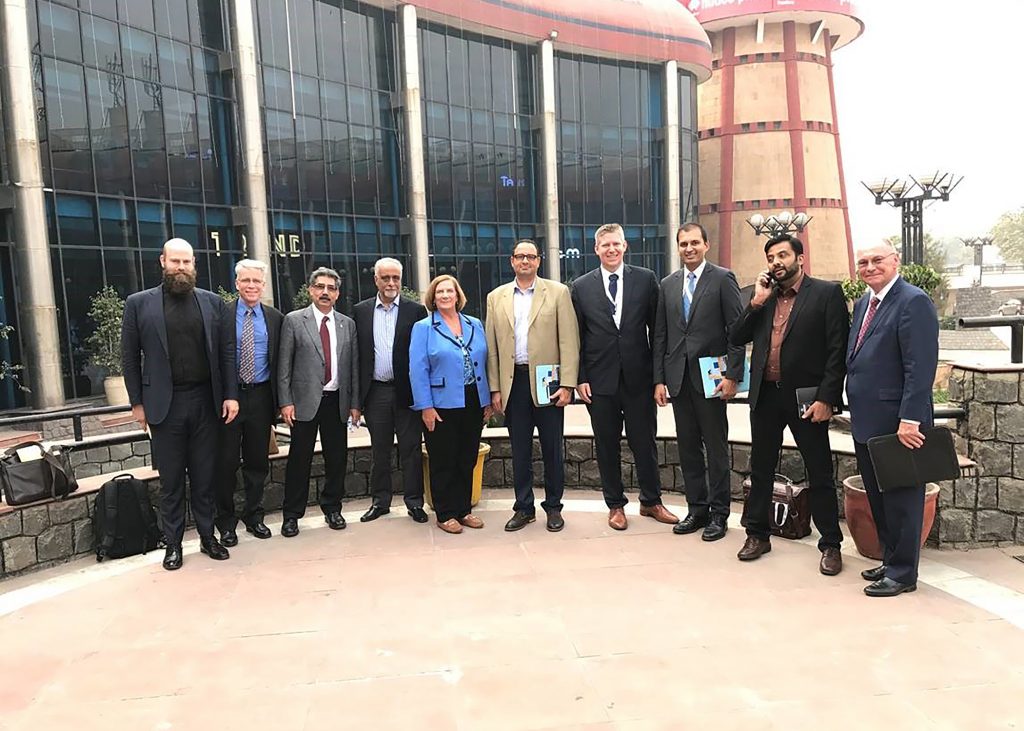 U.S. ethanol exports for industrial uses to India and South Korea reached records in the 2017/2018 marketing and are on pace to achieve those records again in the current marketing year, with potential for dramatic future growth if each country begins importing ethanol for fuel use.
Ethanol exports to India totaled $271 million in the past marketing year and are up 37 percent to $243 million for the first eight months of the 2018/2019 marketing year. From a volume standpoint, exports to India are up 37 percent from 2017/2018's 165 million gallons.
Sales to South Korea are also on track for another record year, with 2018/2019 exports tracking 24 percent above 2017/2018 exports worth $122 million. Exports totaled nearly 70 million gallons in the last full marketing year.
In November 2017, the U.S. Grains Council (USGC) and U.S. ethanol industry actively participated in the U.S. Department of Agriculture's (USDA's) Agricultural Trade Mission (ATM) to India. The ATM provided high-level visibility and support for the role of ethanol in India's growing economy and offered a platform for the U.S. industry to deeply engage with their Indian counterparts. This mission also bolstered the foundation for the Council's expanded presence in India to work on ethanol and distiller's dried grains with solubles (DDGS) policy issues.
Since 2016, the Council has co-hosted a series of workshops with USDA's Foreign Agricultural Service to provide information and describe the benefits of expanded ethanol use to South Korean industry members and non-governmental organizations. The engagement with South Korean officials was enhanced by another ATM led by the FAS Administrator in fall 2018. In association with that ATM, U.S. industry held a separate delegation that met with key ethanol importers and end-users in Korea. The meetings on the margins of the ATM provided a platform that further facilitated Korean imports of U.S. ethanol.
Both India and Korea are focus markets for the U.S. ethanol industry. While the markets were the third and sixth largest export markets in the 2017/2018 marketing year, respectively, both only import ethanol for industrial use and could have significant opportunity to grow if they adopt ethanol for use in the fuel pool. Expanding this potential is the current focus of Council programming in both countries, which will benefit from enhanced funding through the Agricultural Trade Promotion (ATP) program and will require continued high-level engagement and industry outreach.
In 2018, the Council invested $542,500 of Market Access Program (MAP) and Foreign Market Development (FMD) funds to generate $87 million in additional sales to South Korea and India. This represents a return on investment (ROI) of $160 per $1 of MAP or FMD invested.
Learn more about the potential future for ethanol exports to India.
Learn more abut the Council's work to open the South Korean market for ethanol.
About The U.S. Grains Council
The U.S. Grains Council develops export markets for U.S. barley, corn, sorghum and related products including distiller's dried grains with solubles (DDGS) and ethanol. With full-time presence in 28 locations, the Council operates programs in more than 50 countries and the European Union. The Council believes exports are vital to global economic development and to U.S. agriculture's profitability. Detailed information about the Council and its programs is online at www.grains.org.