The U.S. Grains Council (USGC) promoted Jack Custard to manager of trade policy in the organization's Washington, D.C. headquarters, effective July 12, and added Nayantara Pande to the Council as the marketing specialist in the Council's South Asia office, effective July 1.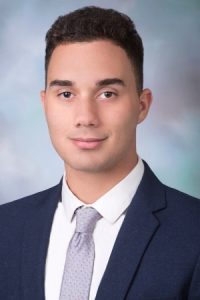 In his new position, Custard will be responsible for developing and implementing effective worldwide programs focused on trade policy and various market access issues including biotechnology, gene editing and maximum residue levels. He will assist staff in the Council's overseas offices with appropriate resources to support regional and country trade policy and market access initiatives.
Custard previously served the Council as the trade policy and biotechnology coordinator and holds a bachelor's degree in global affairs and legal studies from George Mason University.
"Jack has been a great asset here at the Council since he arrived," said Andew Brandt, USGC director of trade policy. "In his new role, Jack will be focused on helping ensure our trading partner countries throughout the world do not implement policies that disadvantage the U.S. grain industry."
In her new role, Pande will advise the regional director on approaches to marketing strategies in the South Asia region and serve as an expert in planning, developing and implementing specific USGC activities and programs.
"We are very excited to have Nayantara join our South Asia team. As our regional programs continue to grow, having a strong team is critical for our success and pushing forward our market access strategy in India," said Alejandra Danielson Castillo, USGC regional director for South Asia. "Not only does she bring a great background on energy law, but Nayantara has also been a part of our ethanol public affairs strategy in India as part of the APCO team for the last two years and has been a key contributor to our stakeholder engagements and message crafting in this important market. I am delighted to have her be a part of our team and look forward to our work ahead."
Prior to joining the Council, Pande worked with APCO Worldwide's policy division in India, assisting clients in a variety of sectors, including biofuels, logistics, gender equality, retail and electricity, among others. A lawyer by training, she practiced in the sectors of electricity, commercial arbitration and civil commercial disputes.
Pande is a graduate of National Law University, Delhi, and is a member of the Delhi Bar Council.
Please join the Council in congratulating Jack and welcoming Nayantara!
About The U.S. Grains Council
The U.S. Grains Council develops export markets for U.S. barley, corn, sorghum and related products including distiller's dried grains with solubles (DDGS) and ethanol. With full-time presence in 28 locations, the Council operates programs in more than 50 countries and the European Union. The Council believes exports are vital to global economic development and to U.S. agriculture's profitability. Detailed information about the Council and its programs is online at www.grains.org.