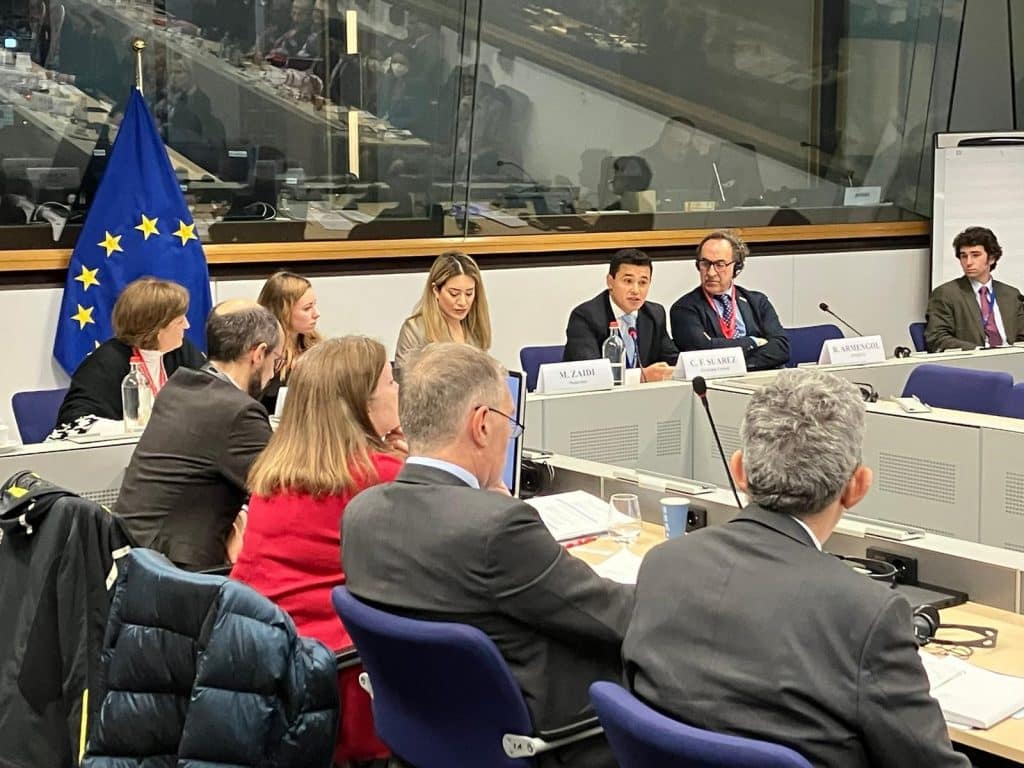 Earlier this month, the U.S. Department of Agriculture's (USDA's) Acting Under-Secretary for Trade and Agricultural Affairs Jason Hafemeister led a delegation of more than 20 U.S. stakeholders to participate in the Collaboration Platform on Agriculture (CPA) in Brussels, Belgium. The CPA is a joint initiative between the European Union (EU) and the United States, which aims to reinforce dialogue and enhance collaboration on agricultural issues, including sustainability, climate and agri-food exchanges.

During the December CPA meeting, participants had the opportunity to exchange views and best practices related to sustainable agriculture and the bilateral policy outlook.

The Council was represented at the event by Carlos Suarez, U.S. Grains Council's (USGC) manager for sustainability, policy and innovation, who had the opportunity to present alongside Ramon Armengol, president of European Agri-Cooperatives (Cogeca); Amandine Legros, EU representative for the global alliance of Geographical Indications (OriGIn); and Constance Cullman, president and CEO of the American Feed Industry Association (AFIA).

"Council participation in the Collaboration Platform on Agriculture was very important to ensuring that European policymakers, regulators, farmers and supply chain stakeholders adequately understand the commitment of U.S. corn farmers to sustainability," Suarez said.

During the panel on how to jointly address U.S. and EU common challenges, Suarez highlighted the willingness of U.S. corn farmers to engage with supply chain stakeholders on sustainability and how the Council is leading the charge in helping communicate the strong institutional framework and sustainable practices that underpin U.S. corn production.

Suarez also took advantage of the opportunity to let participants know about the upcoming launch of the U.S. Corn Sustainability Assurance Protocol (CSAP), stressing its importance as a new tool for international stakeholders to better understand corn production practices.

"The Council expects the CSAP to provide the foundations for engaging in productive dialogue with international governments, corporations and end-customers on sustainable production practices related to corn," Suarez said.

Going forward, the Council will continue to leverage bilateral and multi-stakeholder platforms such as the CPA to further develop and position U.S. corn and corn co-products in strategic markets.
About The U.S. Grains Council
The U.S. Grains Council develops export markets for U.S. barley, corn, sorghum and related products including distiller's dried grains with solubles (DDGS) and ethanol. With full-time presence in 28 locations, the Council operates programs in more than 50 countries and the European Union. The Council believes exports are vital to global economic development and to U.S. agriculture's profitability. Detailed information about the Council and its programs is online at www.grains.org.