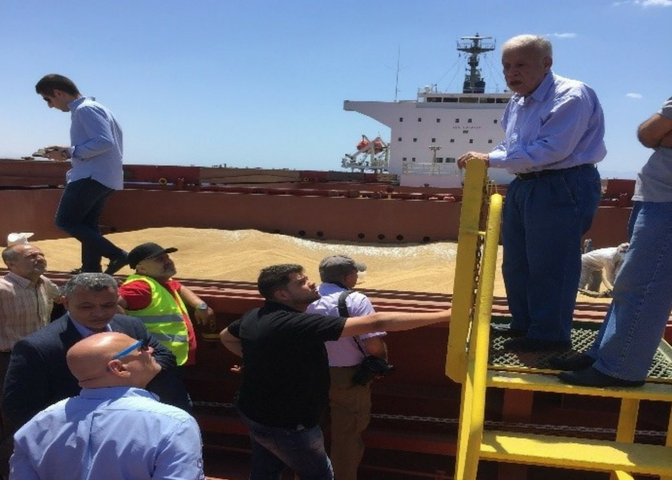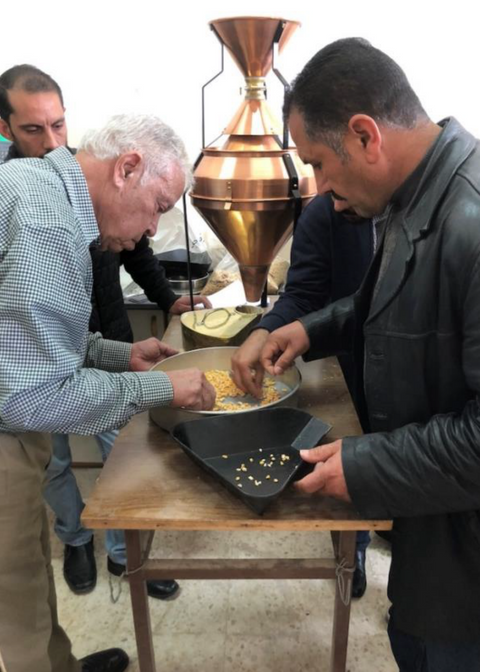 Inconsistent grain inspections and improper sampling procedures make it difficult for grain importers in Jordan to determine if they are receiving the quality of grain for which they contracted. To address this challenge, the U.S. Grains Council (USGC), in cooperation with the U.S. Department of Agriculture's Foreign Agricultural Service (USDA's FAS) in Amman, organized a grain inspection and sampling workshop in Jordan last month intended to demonstrate the value of having a standardized process for grain inspections.
A senior member of USDA's Federal Grain Inspection Service (FGIS) conducted the four-day training session in Amman and at Aqaba Port. Thirty grain inspectors and laboratory officials attended the program, which included detailed overviews of FGIS procedures, how corn is graded and accurate sampling methods for grains.
"One of the key recommendations from the workshop's discussions was the call for adopting modern, standardized procedures for sampling grain imports," said Ramy Taieb, USGC regional director for the Middle East and Africa. "Grain samples need to be drawn in conformity with international practices and in adherence to technical norms."
The workshop put those practices into action when attendees observed the inspection and sampling procedures for a full vessel of barley and analyzed samples pulled from a full vessel of U.S. corn.
Jordan imported more than 191,000 metric tons (7.52 million bushels) of U.S. corn in 2016/2017, driven by competitive prices compared to South American competitors. Consistent grain inspection procedures, especially related to determining quality factors like broken kernels, are an important part of capturing additional feed demand in a country where domestic corn production is negligible.
"The Council is able to respond to questions from grain buyers and engage in long-term market development through workshops like this one in Jordan," Taieb said. "Standardizing Jordan's grain inspection process and bringing procedures in line with international standards is important for fulfilling contracts and further expanding U.S. market share."
Learn more about the workshop here.
About the U.S. Grains Council
The U.S. Grains Council develops export markets for U.S. barley, corn, sorghum and related products including distiller's dried grains with solubles (DDGS) and ethanol. With full-time presence in 13 key markets and representatives in an additional 15 locations, the Council operates programs in more than 50 countries and the European Union. The Council believes exports are vital to global economic development and to U.S. agriculture's profitability. Detailed information about the Council and its programs is online at www.grains.org.