The U.S. Grains Council (USGC) welcomed two new staff members to its Washington, D.C., headquarters team this week: Tatiana Ciobanu and Caleb Floss.
Ciobanu joined the accounting department on Monday, Feb. 27, as the organization's new accounting coordinator. In this role, she will provide support to members of the finance team to aid in ensuring the accuracy of accounts payable operations.
"Tatiana brings a wealth of experience to the accounting coordinator role. She has accounts payable and accounts receivable experience in the U.S., along with years of experience in accounting, financial analysis and payroll. While working in her native Moldova, she was also a project accountant for two non-profit organizations with projects financed by the European Union," said Addis Tilahun, USGC director of finance.
Ciobanu holds bachelor's degrees in accounting from the Academy of Economical Studies and in administrative science from the Academy of Public Administration, Chisinau, Republic of Moldova. She has also completed a SQL Fundamentals course from Tekwill Academy and a tax preparation course from H&R Block.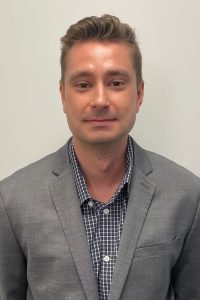 In the global programs department, Floss took over the role of Manager of Global Programs, Asia at the start of March.
Floss will assist the director of global programs in supervising the Council's global team, with a focus on the Asia region, supporting these offices with their market development programs. In addition, he will assist in the development, writing and submission of the Council's Unified Export Strategy (UES).
"Caleb has the qualities that are critical for this position and USGC. He is globally-minded, passionate about agriculture and committed to providing excellence in his work. We are excited to welcome Caleb to the team and utilize his knowledge and experience in international development and trade to help serve the mission of the Council and support U.S. agriculture," said Emily Pogue, USGC director of global programs.
Floss holds a bachelor's degree in global resource systems and business economics with a minor in sustainability from Iowa State University. He also recently completed a master's degree in applied economics from the University of Maryland.
Please join the Council in welcoming Tatiana and Caleb!
About The U.S. Grains Council
The U.S. Grains Council develops export markets for U.S. barley, corn, sorghum and related products including distiller's dried grains with solubles (DDGS) and ethanol. With full-time presence in 28 locations, the Council operates programs in more than 50 countries and the European Union. The Council believes exports are vital to global economic development and to U.S. agriculture's profitability. Detailed information about the Council and its programs is online at www.grains.org.