Seed treatments help U.S. farmers defend their crops against diseases, insects, nematodes and other pests. Strict adherence to guidelines on how to use these effective tools helps ensure treated seed stays in the field and out of export channels.
The U.S. Grains Council (USGC) and other agricultural organization partners collectively are reminding U.S. farmers, grain handlers and others throughout the value chain to be mindful to follow best management practices to prevent treated seed from inadvertently entering export channels.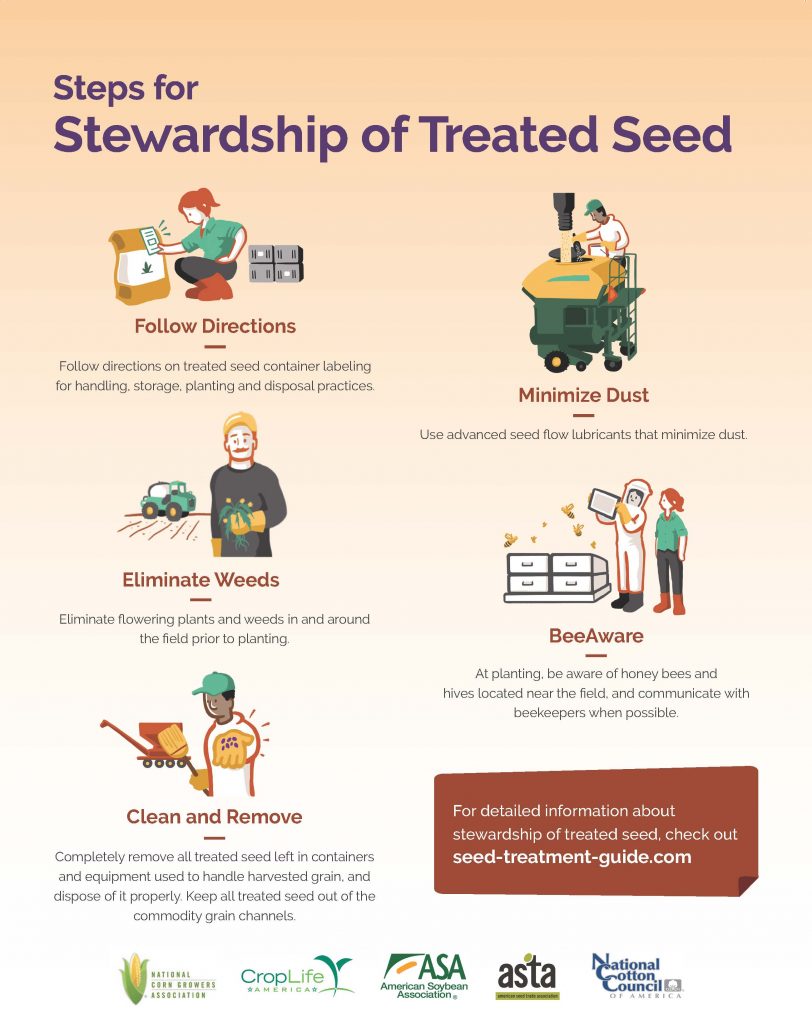 "The due diligence of U.S. farmers helps grain flow uninhibited and sustains the positive U.S. reputation for transparency, reliability and quality," said Tom Sleight, USGC president and chief executive officer. "Preventing treated seeds from mixing with grain in commercial channels is important to maintaining trade of U.S. corn, sorghum and barley."
The Council regularly shares information with international grain traders and end-users through programs like USGC crop quality seminars and during one-on-one or small group meetings. No matter the forum, U.S. farming practices, especially regarding quality, are of interest to global customers. Treated seeds are not a widespread problem, but do have the attention of agriculture control officials in export markets.
Find resources on how to handle treated seeds in the American Seed Trade Association and Crop-Life America's "Guide to Seed Treatment Stewardship" that provides farmers and seed companies with critical information and up-to-date guidelines for managing treated seed effectively to further minimize the risk of exposure to non-target organisms.
About The U.S. Grains Council
The U.S. Grains Council develops export markets for U.S. barley, corn, sorghum and related products including distiller's dried grains with solubles (DDGS) and ethanol. With full-time presence in 28 locations, the Council operates programs in more than 50 countries and the European Union. The Council believes exports are vital to global economic development and to U.S. agriculture's profitability. Detailed information about the Council and its programs is online at www.grains.org.