Patrick Baker and Payton Schaneman recently began internships at the U.S. Grains Council (USGC) headquarters office in Washington, D.C., thanks to generous support from the Nebraska Corn Board. Baker's summer internship will run through August, and Schaneman's internship experience will last for an entire year.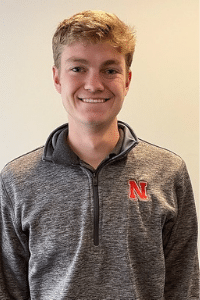 Patrick Baker is a political science and global studies double major at the University of Nebraska-Lincoln (UNL). On campus, Patrick serves as the student body vice president and is a student research fellow with the Yeutter Institute for International Trade and Finance.
During his internship, Baker is working on special projects with the organization's global strategies team, including supporting the Council's programming in the Middle East and Africa region and building out a database that will be helpful as the region's economies recover from the pandemic.
"The Council is excited to have Patrick join us this summer," said Kurt Shultz, USGC director of global strategies. "We hope to provide him with real-world work experience that will be beneficial as he prepares to continue his education."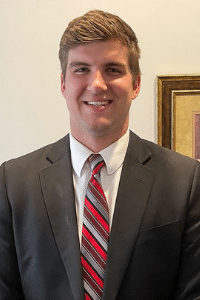 Schaneman, who is from Denton, Nebraska, and has been working on his family farm since he was a kid and graduated from UNL earlier in May with a degree in agribusiness. During his internship with the Council's global programs team, he is working to improve the Council's virtual collaboration capabilities, supporting follow up from the Virtual Grain Exchange and helping develop and implement travel programs.
"Payton is joining the Global Programs team at an exciting time as we are starting to transition back to travel programs and determining what role virtual programming will play in our future strategy," said Emily Byron, USGC manager of global programs. "Given his Spanish-speaking skills and interest in Latin America, Payton will work closely with our offices in Panama and Mexico to develop and implement trade promotion programs across the region."
Nebraska Corn's internship program is designed to provide students with an overview of Nebraska's corn industry through professional examples and experiences. In addition to Baker and Schaneman working with the Council, student interns will also join the U.S. Meat Export Federation, the National Corn Growers Association, the Nebraska Corn Board and the Nebraska Corn Growers Association for internship experiences.
Please join the Council in welcoming Patrick and Payton!
About The U.S. Grains Council
The U.S. Grains Council develops export markets for U.S. barley, corn, sorghum and related products including distiller's dried grains with solubles (DDGS) and ethanol. With full-time presence in 28 locations, the Council operates programs in more than 50 countries and the European Union. The Council believes exports are vital to global economic development and to U.S. agriculture's profitability. Detailed information about the Council and its programs is online at www.grains.org.