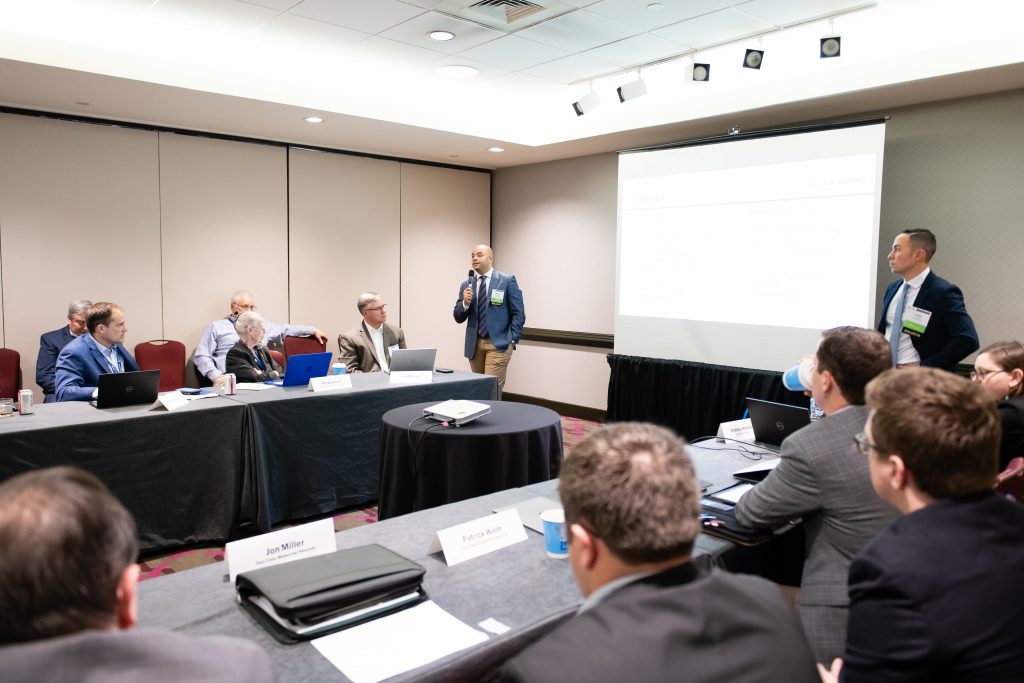 Applications are officially open through April 30, 2020, for the U.S. Grains Council's (USGC's) seven Advisory Teams (A-Teams).

A-Team members gain expertise on trade policy and market development topics, and their input helps form the backbone of the Council's operations and long-term planning.

"Being an A-Team member is a great way to become more knowledgeable about specific aspects of the Council's export market development work and bring your organization's perspective and ideas to the Council's program planning process," said Darren Armstrong, USGC chairman and farmer from North Carolina. "Sharing your expertise provides valuable insight and guidance to the Council staff and Board of Directors."

The Council currently has seven A-Teams, each of which is focused on a specific area of global programming. These include:

Asia: The Asia Advisory Team is a geographical A-Team focused on maintaining current markets and developing new ones for feed grains in all forms in Japan, South Korea, Taiwan, China and Southeast Asia.

Ethanol: The Ethanol A-Team is dedicated to expanding the global use and trade of U.S. ethanol and the needs of feedstock producers.

Innovation and Sustainability: The Innovation and Sustainability A-Team works to aid the adoption of international policies that advance consistent, fair, rules-based systems for trade and that encourage acceptance of agricultural biotechnology and plant breeding innovations.

Middle East, Africa and South Asia: The Middle East, Africa and South Asia A-Team is a geographical A-Team focused on oversight of the Council's programmatic engagement through its offices located in the Middle East, Africa, Europe and South Asia regions.

Trade Policy: The Trade Policy A-Team provides input and guidance on major trade policy issues affecting the corn, co-products, grain sorghum, barley and ethanol/distiller's dried grains with solubles (DDGS) value chains.

Value-Added: The Value-Added A-Team focuses largely on co-products market development globally. DDGS, corn gluten meal, corn gluten feed, distillers corn oil and some specialty sorghum all benefit from USGC efforts around the world.

Western Hemisphere: The Western Hemisphere A-Team reviews all USGC grain and ethanol-related programs operated in the region, including Canada, Latin America and the Caribbean.

Read more detailed descriptions of each A-team here.

A-Team appointments for 2020-2022 will be announced prior to the USGC Board of Delegates meeting in July, with terms beginning Aug. 6.

"Serving on an A-Team is a rewarding and educational experience and will allow you to take a leadership position in our increasingly global industry," Armstrong said. "Thank you in advance for your participation and your support for the Council and our mission."

For answers to any questions related to A-Team applications or status, contact Maria Murphy.
About The U.S. Grains Council
The U.S. Grains Council develops export markets for U.S. barley, corn, sorghum and related products including distiller's dried grains with solubles (DDGS) and ethanol. With full-time presence in 28 locations, the Council operates programs in more than 50 countries and the European Union. The Council believes exports are vital to global economic development and to U.S. agriculture's profitability. Detailed information about the Council and its programs is online at www.grains.org.