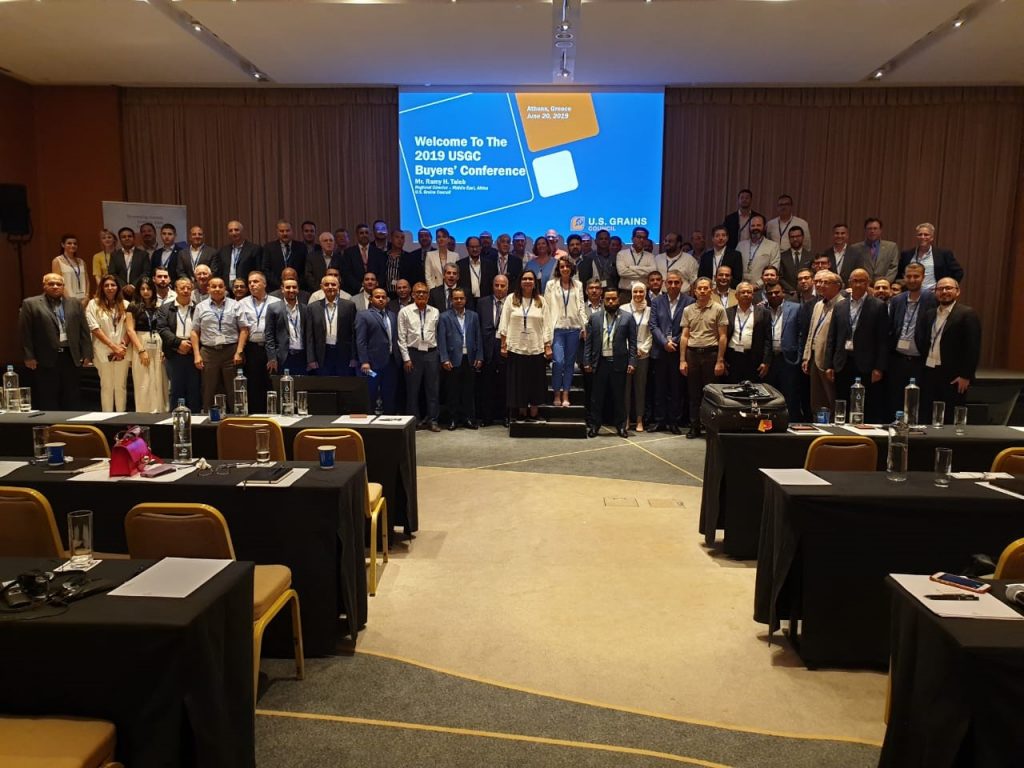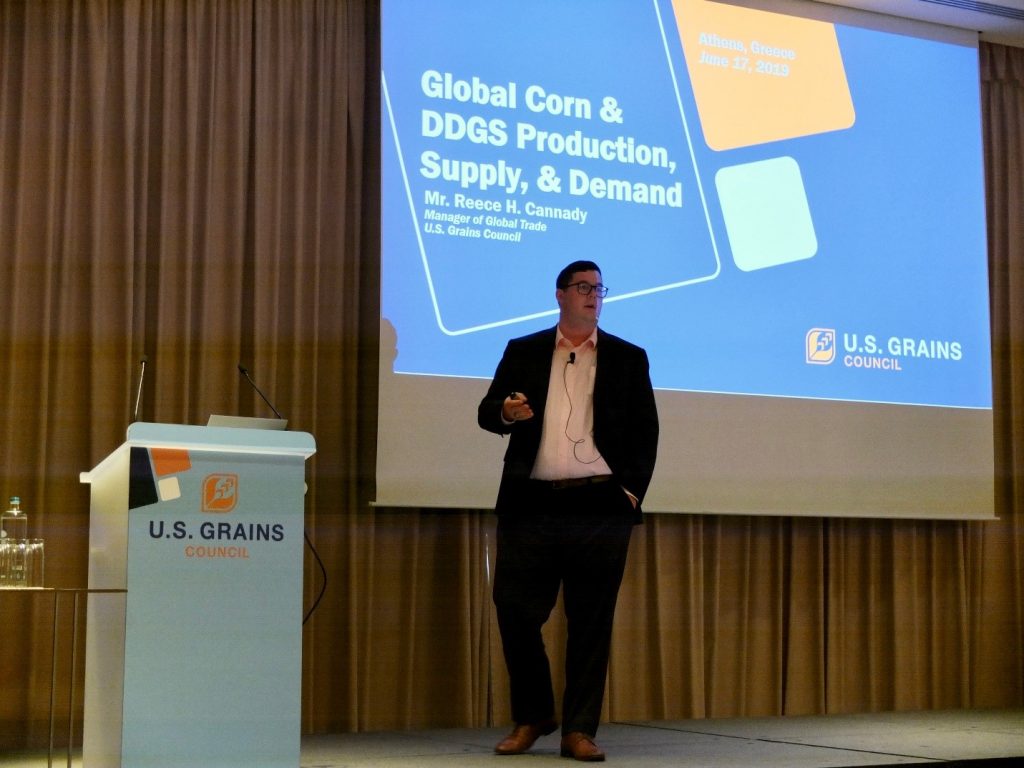 More than 110 of the largest grain and feedstock importers from the Middle East, Africa, Europe and South Asia congregated for a U.S. Grains Council (UGSC) Buyers' Conference in Athens, Greece, this month. Attendees reported more than $110 million worth of business conducted over the five-day period in a survey after the event.
Ten expert speakers and 10 export-capable agribusinesses participated in the program, offering presentations on topics ranging from the economic advantages of importing feed grains to the nutritional benefits of U.S. DDGS and sorghum. As a result, both experienced buyers and newly-targeted companies were able to gain information about the benefit of U.S. origin for their operations.
"We were with people that buy our product on a yearly basis – our buyers are here," said Wayne Cleveland, executive director of the Texas Grain Sorghum Producers, who participated in the conference. "All those questions we get about grain sorghum – quality, economics – the people asking are here, so we spent a copious amount of time answering their questions."
Attendees participated in one-on-one consultations on the last day of the conference. Expert nutritional and technical consultants delivered clear, well-researched information and suggestions to end-users, providing the tools necessary to make informed decisions on DDGS and sorghum use in processing feed. Representatives from the growing markets in South Asia, in particular, benefited from these one-on-one consultations.
"We are beginning a heavy engagement with South Asia," said Alejandra Danielson Castillo, USGC regional director for South Asia. "This was a great opportunity for our buyers to learn more about the nutritional and processing aspects of buying DDGS from the United States."
The conference allowed time not only to answer an array of questions, but also for networking between U.S. sellers and overseas buyers. These face-to-face interactions are a critical component of the Council's work to promote U.S. coarse grains and related products.
The Athens conference follows a similar buyers conference in 2017. The regional buyers conferences are part of the Council's work to maximize the U.S. competitive advantage, develop strong ties to industry and facilitate opportunities to make or negotiate sales.
"At the end of the day, these conferences are put on to facilitate business," said Reece H. Cannady, USGC manager of global trade. "We see events like these as a great use of our funds; the return on investment speaks for itself."
About the U.S. Grains Council
The U.S. Grains Council develops export markets for U.S. barley, corn, sorghum and related products including distiller's dried grains with solubles (DDGS) and ethanol. With full-time presence in 13 key markets and representatives in an additional 15 locations, the Council operates programs in more than 50 countries and the European Union. The Council believes exports are vital to global economic development and to U.S. agriculture's profitability. Detailed information about the Council and its programs is online at www.grains.org.