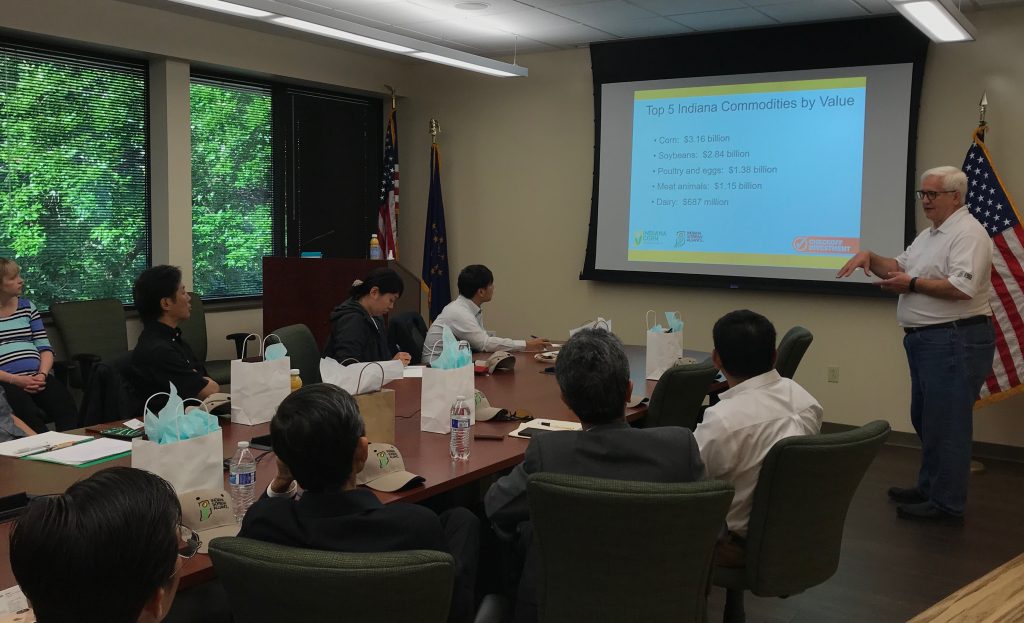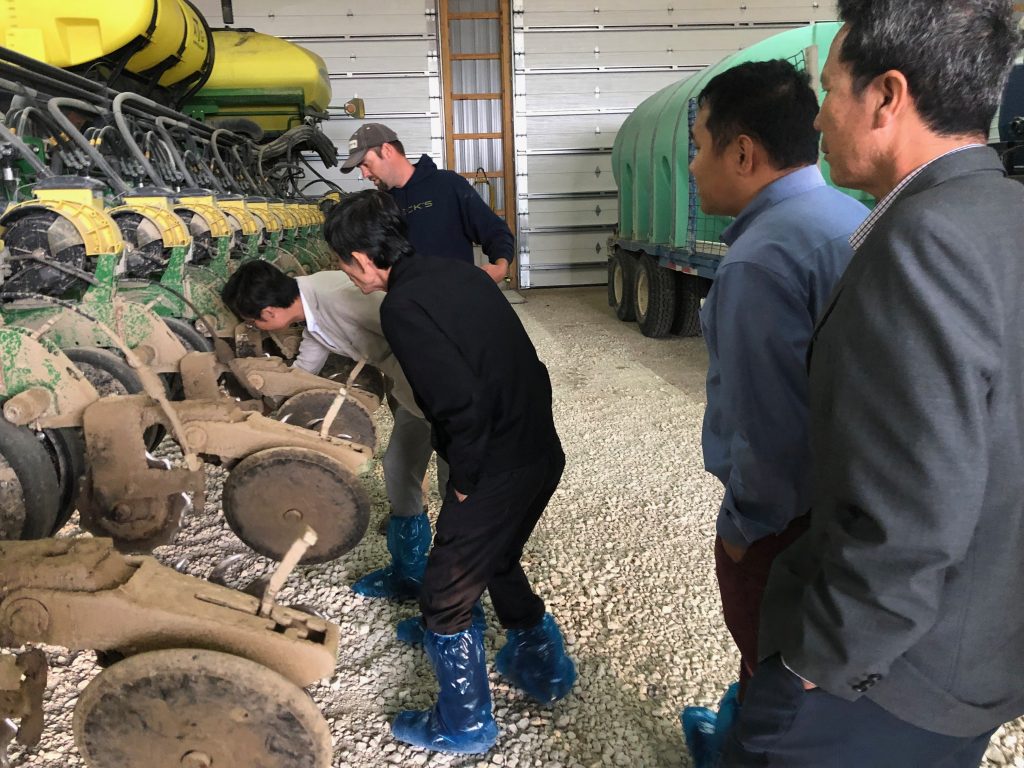 The sole ethanol producer in Vietnam spearheaded a project in fall 2019 to test U.S. corn as a feedstock with a hammer mill purchased during a U.S. Grains Council-led mission to the United States earlier that year. This mission was part of the Council's efforts to support Vietnamese government and industry members as they work to increase ethanol use under a national E5 gasoline blend mandate.
Tung Lam Company was the only company producing ethanol in Vietnam, using cassava as a primary feedstock, prior to the Council's engagement with them in early 2019. Prices of domestically-produced cassava had increased drastically since 2018 due to a demand surge from China and other Southeast Asian countries. This led Tung Lam to consider transitioning from cassava-based ethanol production to corn-based.
The Council organized a technical study mission to Indiana for a group of senior leaders from Tung Lam Company to learn more about the equipment and technology needed to increase corn-based ethanol production efficiency. This team also allowed the company's leaders to learn from U.S. ethanol producers and study U.S. corn crop production. The team was able to attend the International Fuel Ethanol Workshop & Expo in Indianapolis to gain exposure to and learn from U.S. ethanol experts.
The hammer mill Tung Lam officials purchased will enable the company to use corn as well as cassava in their plant, grinding up to 150,000 metric tons (5.9 million bushels) of corn per year. The company also purchased 40,000 tons (1.57 million bushels) of U.S. corn during their time in Indiana.
As the fastest-growing economy in Southeast Asia, Vietnam's total gasoline consumption is expected to grow by nearly 15 percent by 2022 as motor scooters and cars fill Vietnamese roads. Vietnam has a stated goal of achieving E10 by 2020.
In addition to the equipment and corn sales, this outreach helped build ties with Tung Lam, a strong domestic advocate for increasing fuel ethanol blends, which would benefit both the company and Vietnamese consumers and create potential import demand to fill the gap between the country's E10 goal and domestic production.
In March, when Tung Lam's corn shipment arrived following the engagement by the Council in 2019, the company consumed 25,000 MT of U.S. corn. Total purchases during the mission had an export value of $9.6 million. Having invested approximately $10,500 in Market Access Program (MAP) funds to engage Tung Lam, and without considering future sales, this engagement resulted in a return on investment of $914 for every $1 spent.
Learn more about the Council's work to increase ethanol use in Vietnam.
About The U.S. Grains Council
The U.S. Grains Council develops export markets for U.S. barley, corn, sorghum and related products including distiller's dried grains with solubles (DDGS) and ethanol. With full-time presence in 28 locations, the Council operates programs in more than 50 countries and the European Union. The Council believes exports are vital to global economic development and to U.S. agriculture's profitability. Detailed information about the Council and its programs is online at www.grains.org.