Three Missouri Corn Members Recognized For Five Years Of Service
The U.S. Grains Council (USGC) recently recognized three farmer members from Missouri for five years serving as delegates to the organization: Jay Schutte, Mark Scott and Jay Fischer.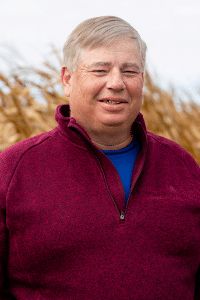 Schutte serves as the chairman of the Missouri Corn Merchandising Council.
His involvement with Missouri Corn stems back to 2012, and he has since held various leadership positions. His experience with the Council began with his attendance at the 2012 annual meeting in Panama.
"My motivation was very simple: I was excited about the opportunity to see the construction on the new section of the Canal," Schutte said. "The meeting did not disappoint me. I was not only impressed by the construction of the Canal, but also by the panel of speakers as well as the staff of USGC."
Schutte has since been involved in Council missions, including the Mexico Corn Quality Rollout in 2021 and the Japan Grain Export Mission in 2020, both held virtually due to COVID-19 travel restrictions. Additionally, Schutte has served on the Asia Advisory Team (A-Team) and has hosted trade teams on his farm.
"I am proud of my operation and very proud to be involved in the agricultural industry. I am happy to educate people on farming and show off my corner of the world," Schutte said.
Schutte most appreciates being able to interact with the Council staff.
"The best part of working with the Council is the people. I remember fondly many conversations I have had with people visiting my farm and conversations with staff," Schutte said. "I remember going to Colombia for the first time and getting to know Javier Chavez [a member of the USGC team in Mexico] on a more personal level and hearing about his goals with USGC. I know a lot of international trade is based on relationships. With people like this in an organization, I think the future of USGC is strong."
In addition to his five years as a delegate with USGC, Mark Scott has been on the Missouri Corn Growers Association Board of Directors for 10 years and served as president in 2019.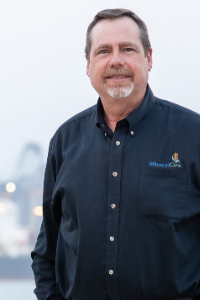 "Missouri Corn and the Council have always had a great partnership. My farm is located close to the Mississippi River, and 97 percent of my corn production is shipped by barge to New Orleans for export," Scott said. "I always tell people that exports are the lifeblood of my farming operation. That is why I wanted to be part of USGC."
During his time with the Council, Scott has participated in several A-Teams, including Trade Policy, Middle East/Africa and currently the Value-Added A-Team.
Scott has also been involved in hosting teams at his farm and traveling with the Council.
"When trade groups come to St. Louis, they also want to visit a farm. It's been my pleasure to have hosted over 15 trade delegations the past seven years," Scott said.
Of all the memories, Scott said his fondest was hosting the minister of agriculture from Malaysia.
"He and his delegation traveled to the U.S. to see how corn is grown, harvested and stored. I showed them my corn storage facility and how I handle it. We went to the field and the minister rode in the combine with me," Scott said. "He told me Malaysia has a limited amount of land suitable for growing crops and he personally wanted to see how the corn was grown and handled. He said if they could source corn from the U.S., then they could use some of their corn acres for other food crops. I told him how we were using technology such as GMOs, GPS, variable-rate fertilizer applications, no-till and conservation tillage."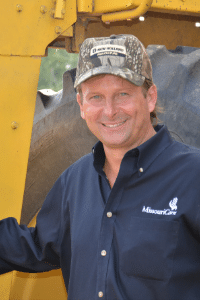 Jay Fischer was also honored for five years of service as a delegate with the Council.
Before his Council participation, Fischer joined the Missouri Corn Board of Directors in 2009 and served as the Missouri Corn Merchandising Council (MCMC) secretary and vice chairman. He is now president of the Missouri Corn Growers Association.
Fischer's first exposure to the Council was when he participated as a member of the Mem-Com A-Team. He has participated in the Ethanol A-Team for the last seven years.
"Serving on the Ethanol A-Team, I am confident there are growth opportunities for ethanol exports," Fischer said. "It is exciting to see how the market could change in Egypt. I am also proud of the growth we have experienced in Mexico."
Fischer took part in the Council's mission to Mexico to sign a memorandum of understanding kicking off the Sonora stinger project to enhance sales of distiller's dried grains with solubles (DDGS) to that region.
"The Grains Council has a proven track record of success, but the work is not done. We must continue to look at every market as if the farm depends on it – because it does," Fischer said. "Since becoming involved with Missouri Corn and the Council, I have realized being an advocate for agriculture requires you to look at opportunities around the globe. I firmly believe the future of corn rests in the work of the U.S. Grains Council."
Please join us in congratulating these farmer leaders on their five years as delegates with the Council!
Read about more USGC members recently recognized for their service.
About The U.S. Grains Council
The U.S. Grains Council develops export markets for U.S. barley, corn, sorghum and related products including distiller's dried grains with solubles (DDGS) and ethanol. With full-time presence in 28 locations, the Council operates programs in more than 50 countries and the European Union. The Council believes exports are vital to global economic development and to U.S. agriculture's profitability. Detailed information about the Council and its programs is online at www.grains.org.