Manager of Global Ethanol Policy and Economics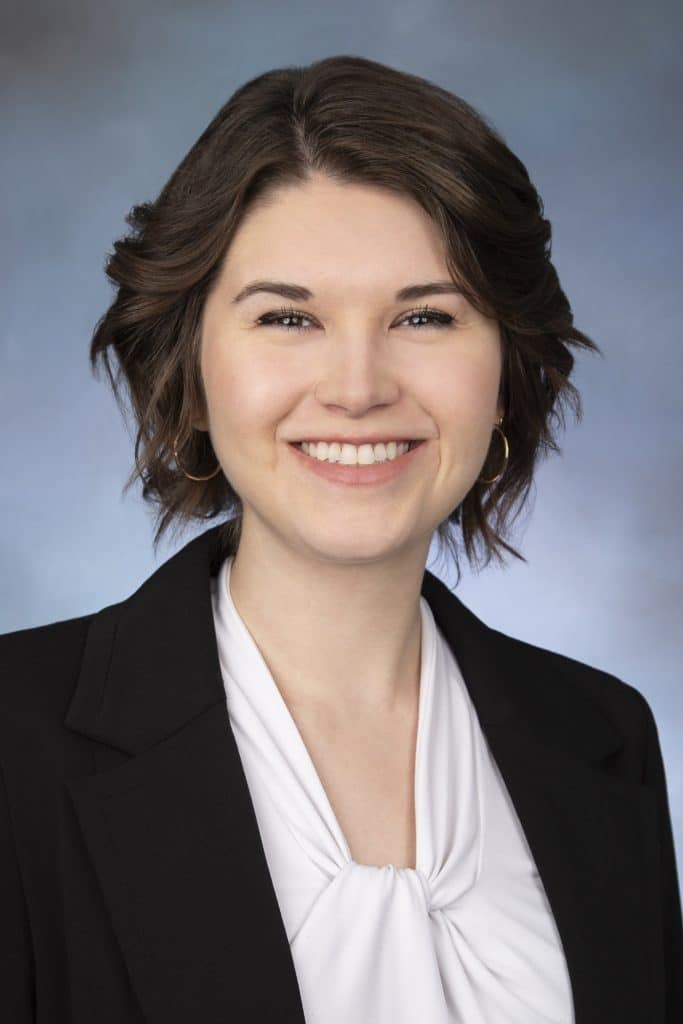 Isabelle Ausdal serves as the Manager of Ethanol Trade Policy and Economics for the U.S. Grains Council, a non-profit organization that promotes the use of U.S. barley, corn, sorghum and related products worldwide.
In this capacity, Ausdal assists in trade policy and economic analysis of market and policies as they relate to global ethanol and feed grain markets and USGC activities. Ausdal provides data-driven decision support to the director of global ethanol market development.
Prior to the Council, Ausdal held multiple government relations and policy roles including as a law clerk, as an intern for John Deere, as a policy intern for the National Association of State Departments of Agriculture. For the past year, she has been a policy analyst with Strategic Conservation Solutions.
Ausdal holds a bachelor's degree in Agricultural and Consumer Economics with a focus in Public Policy and Law and a double minor in Communications and Leadership Studies. She also has her Master of Legal Studies (MLS) degree with a business specialization from American University's Washington College of Law.
About The U.S. Grains Council
The U.S. Grains Council develops export markets for U.S. barley, corn, sorghum and related products including distiller's dried grains with solubles (DDGS) and ethanol. With full-time presence in 28 locations, the Council operates programs in more than 50 countries and the European Union. The Council believes exports are vital to global economic development and to U.S. agriculture's profitability. Detailed information about the Council and its programs is online at www.grains.org.