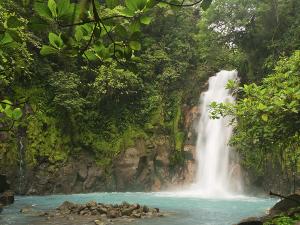 The U.S. Grains Council (USGC) is pleased to announce its dynamic line-up of speakers for the general session during its upcoming 12th International Marketing Conference and 55th Annual Membership Meeting, scheduled for Feb. 9-11, 2015, in Heredia, Costa Rica.
Speakers include:
Erich Kuss, Agricultural Counselor for Costa Rica, Nicaragua and Panama, United States Department of Agriculture's (USDA) Foreign Agricultural Service (FAS);
Kimberly Atkins, Director of Global Programs, USGC;
Kurt Shultz, Director of Global Strategies, USGC; and
Lynne Larrabee, Assistant Deputy Administrator, Office of Trade Programs, USDA FAS.
Kuss will open the general session with welcome remarks. He will be followed by Atkins and Shultz, who will give insight into the Council's global priorities for 2015 and beyond, teeing up conversations planned for the remainder of the meetings. The session will wrap up with Larrabee, who will update attendees on USDA's FAS programs and initiatives.
"This is a can't-miss session for anyone with interest in the global grains trade," said Ron Gray, USGC chairman. "The opportunity to hear about both the Council's and USDA's programs for the upcoming years will surely bring vibrant discussion to our upcoming meeting."
Click here for more information about the Council's winter annual meeting.
About the U.S. Grains Council
The U.S. Grains Council develops export markets for U.S. barley, corn, sorghum and related products including distiller's dried grains with solubles (DDGS) and ethanol. With full-time presence in 13 key markets and representatives in an additional 15 locations, the Council operates programs in more than 50 countries and the European Union. The Council believes exports are vital to global economic development and to U.S. agriculture's profitability. Detailed information about the Council and its programs is online at www.grains.org.