General Session 1 – Thursday, October 13, 2022 | 9-10:30 a.m.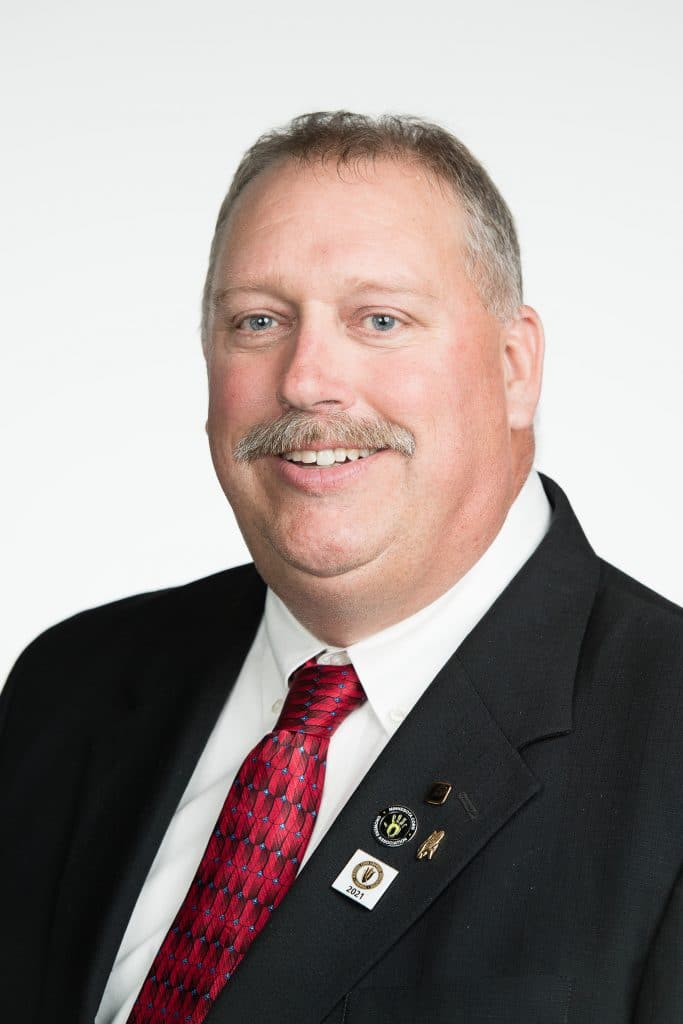 Chad Willis
Chad Willis serves as the Past Chairman of the U.S. Grains Council, a non-profit organization that promotes the global use of U.S. barley, corn, sorghum and related products including ethanol and distiller's dried grains with solubles (DDGS). In this capacity, Willis serves as member of the organization's 15-person board of directors.
Willis grew up on a farm in Western Minnesota and now produces corn and soybeans on rotation on his wife's family farm in Willmar, Minnesota, that he took over in 1994. He holds an ag business degree and has worked in the corn milling and feed industry.
A Council delegate for five years and is a member of Minnesota Corn Research and Promotion Council, Willis previously served on the Council's value-added and ethanol advisory teams.
Willis served on the National Corn Growers Ethanol Committee for five years including two years as committee chair. He also served four years on the National Corn Research Team and participated in Syngenta's Leadership At Its Best program.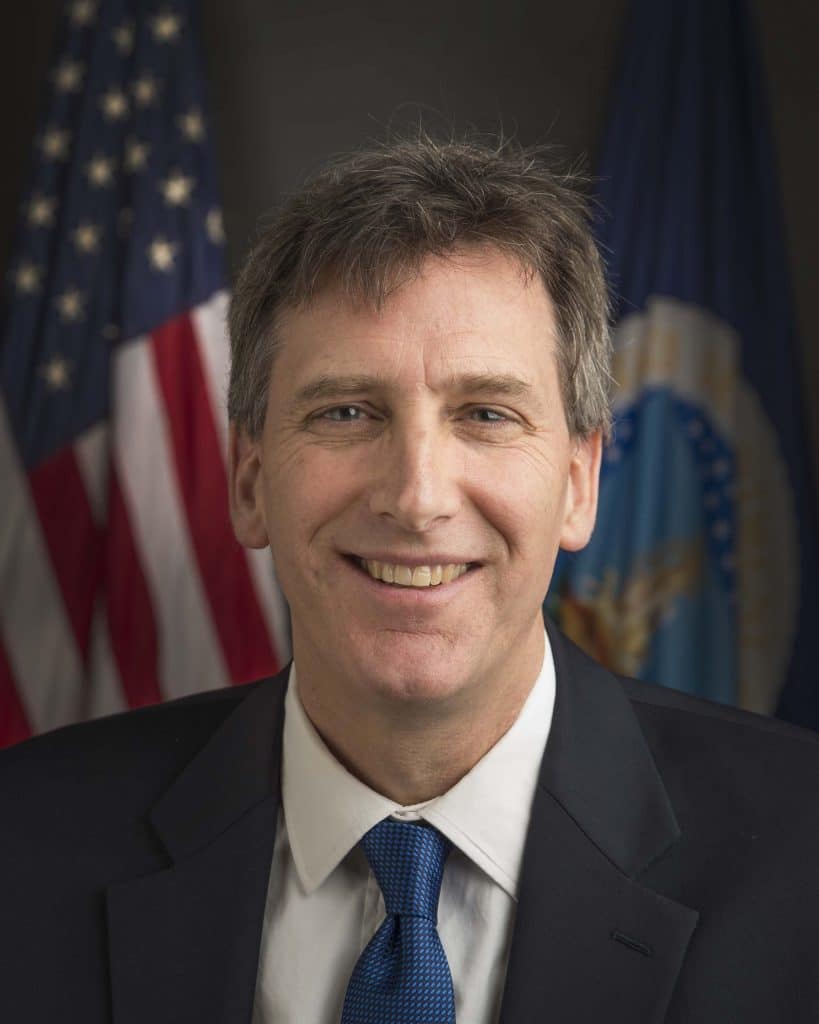 Jason Hafemeister
Jason Hafemeister is the acting deputy under secretary for trade and foreign agricultural affairs at the U.S. Department of Agriculture (USDA).
He has been involved in agricultural farm and trade policy for almost 30 years, including almost 24 at USDA and with the Office of the U.S. Trade Representative (USTR). Hafemeister's responsibilities have included serving as the lead U.S. negotiator on agriculture in the World Trade Organization's (WTO) Doha Round negotiations, the Central America Free Trade Agreement and China's accession to the WTO.
Hafemeister received a bachelor's degree from the University of California at Berkeley, a master's degree from the University of California at San Diego and a law degree from Georgetown University.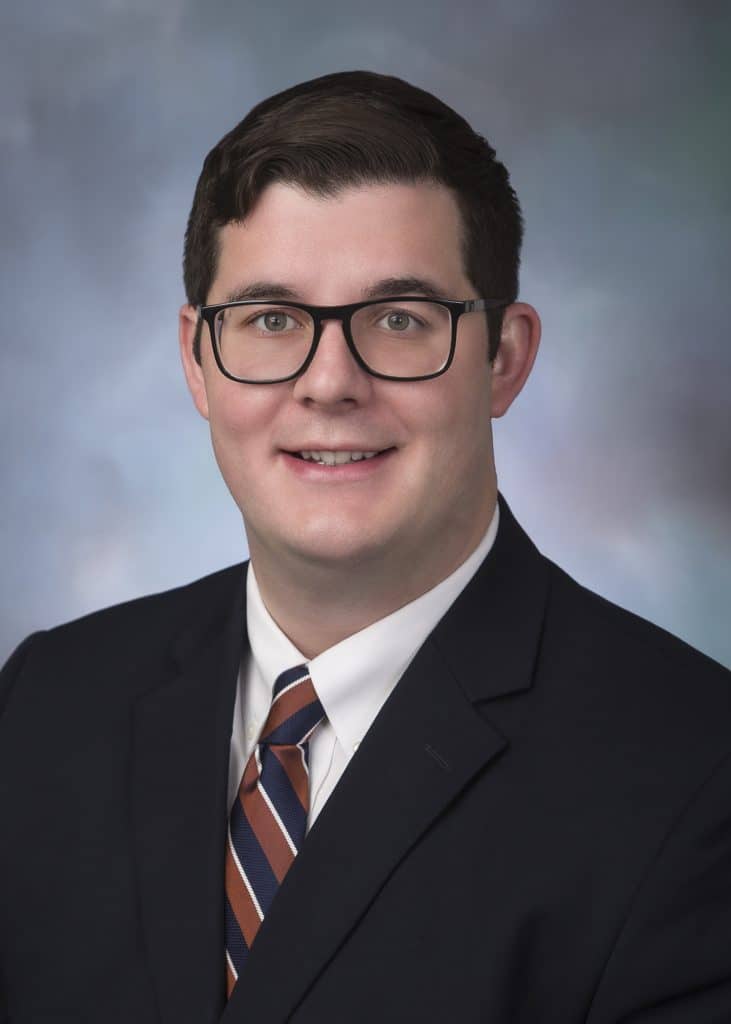 Reece Cannady
Reece Cannady serves as the assistant director for Europe and Middle East for the U.S. Grains Council, a non-profit organization that promotes the use of U.S. barley, corn, sorghum and related products worldwide. In this capacity, Cannady directs regional market development activity throughout Europe and the Middle East.
Cannady previously acted as manager of global trade for the Council from 2018 to 2022, spending time in both the Washington, DC headquarters and the Tunis regional office. Prior to joining the Council, Cannady spent two years in Amarillo, TX working for Attebury Grain, LLC as a trader. In this capacity, he served as a liaison between Attebury's headquarters office and Mexico office, specializing in wheat export markets. Cannady also worked domestically in the cattle feeding industry, serving customers all over the states of Texas, Kansas, and Oklahoma; he also worked very closely with foreign-owned companies with feed operations in Texas.
Cannady served as President of the Financial Literacy Community Project, a non-profit organization with a mission to teach financial literacy throughout Philadelphia public schools. He graduated with a bachelor's of science degree in economics with a dual concentration in finance and management from the University of Pennsylvania's Wharton School of Business in 2016.
General Session 2 – Thursday, October 13, 2022 | 1:30-2:45 p.m.
Michael Lorenz
Mike Lorenz is the Senior Vice President, Market Development, at Growth Energy. Lorenz has over 40 years of experience in the petroleum industry with extensive knowledge and experience in refining, domestic and international supply and trading, and wholesale and retail marketing. Before coming to Growth Energy, Lorenz was the Executive Vice President of Petroleum Supply at Sheetz, a family-owned convenience store chain which owns and operates over 650 stores in 6 states. Lorenz also spent over 20 years with Mobil Oil serving in a wide variety of midstream and downstream roles including international assignments in London and Rotterdam.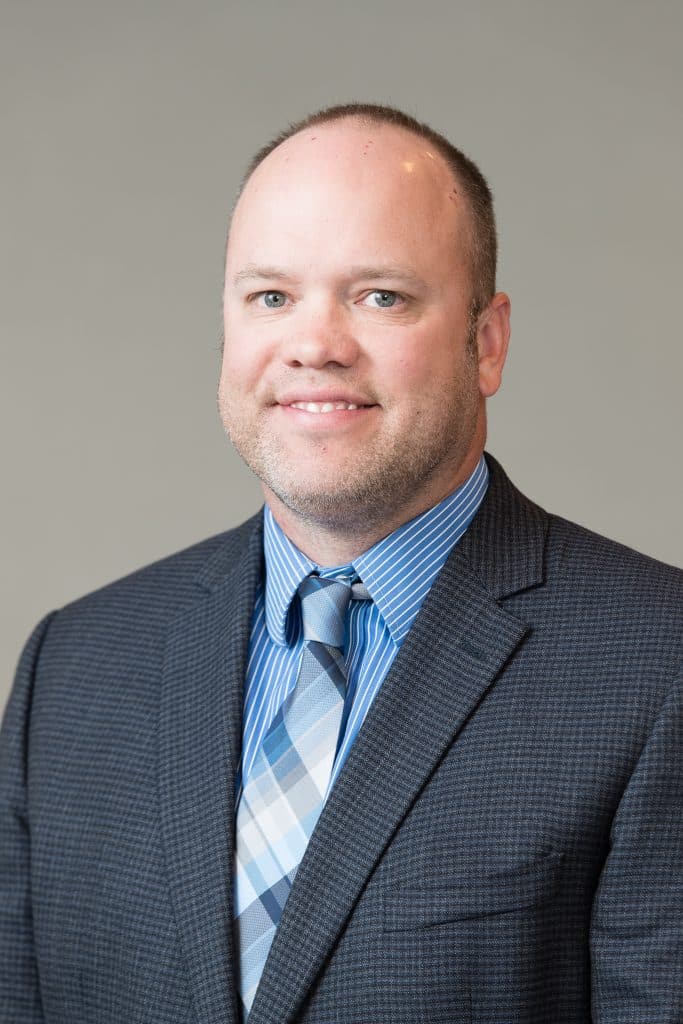 Isaac Crawford
Isaac Crawford is responsible for POET's marketing strategy for 33 bioethanol facilities of nearly 7 million tons of DDGS type products including Nexpro and Propellets. POET's recently acquired POET Terminal Savannah container export facility will increase POET's supply chain efficiency to meet customer demand. In addition to a strong local and container market presence, POET continues to be a leader in rail and barge alternative markets. In 2021, POET de Mexico celebrated their 5th anniversary for importing and distributing products to local Mexico livestock producers via rail and bulk vessel.
Crawford has been with POET BioProducts for 11 years. He leads a team of 30 team members, including POET de Mexico.
Crawford graduated from the University of Minnesota where he received a B.S. in Agricultural Education.
He previously held the committee chair as a member of the U.S. Grains Council Value Added A-Team and continues to serve as an active member on the committee.
Crawford has two children and resides in Valley Springs, SD and continues to assist on the family farm when necessary.
Arlan Suderman
Arlan Suderman is the Chief Commodities Economist for StoneX Group Inc. – FCM Division, a financial services provider for global markets. Suderman oversees the company's commodity market intelligence efforts. He provides unique market insight on global macro-economic trends and their implications for the commodity markets.
Suderman is a leading commentator in the Ag commodity sector, with particular expertise in the interaction with the broader markets.
Previously, Suderman served as Senior Market Analyst at Water Street Solutions, an agricultural consulting firm.
Prior to that, Suderman was a Market Analyst for Farm Futures magazine and FarmFutures.com, while also providing written daily market commentary for Farm Progress Companies' family of state and regional publications and websites.
Suderman started his career with the Kansas Extension Service, developing educational programming focused on crop production, marketing and risk management. He later worked for a private consulting service helping farmers with marketing and risk management.
A graduate of Kansas State University, with a degree specializing in Animal Science & Industry, Suderman has an expertise and passion for the markets that gives him valuable insight into the realities of macro-economic trends and how they influence the commodity markets. He shares his market commentary daily on Twitter with 42,000 followers, as well as on StoneX's Market Intelligence Web site. Arlan can be heard daily on many radio stations across the Midwest as well as on Sirius XM Rural Radio and weekly on RFD-TV's Market Day Report.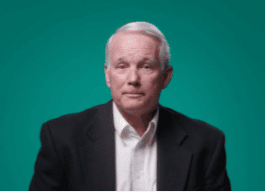 Jay O'Neil
Jay O'Neil has 48 years' experience in the grain industry.
O'Neil is the proprietor of HJ O'Neil Commodity Consulting. Previously, O'Neil spent 12 years as the Senior Agricultural Economist at the International Grains Program (IGP) at Kansas State University. Prior to that, he worked as a grain trader and trade group manager for Continental Grain, The Pillsbury Company, The Ferruzzi Group, Bartlett Grain Co. and as a private consultant to domestic and international grain companies. O'Neil also publishes a weekly transportation and export report for subscribers.
O'Neil has traveled to and worked with grain buyers in 46 countries.
O'Neil is an emeritus member of the NAEGA (North American Export Grain Assoc.) Contracts and Arbitration Committee and continues to serve as an arbitrator with the North American Export Grain Association (NAEGA).
General Session 3 – Thursday, October 13, 2022 | 3:30-5 p.m.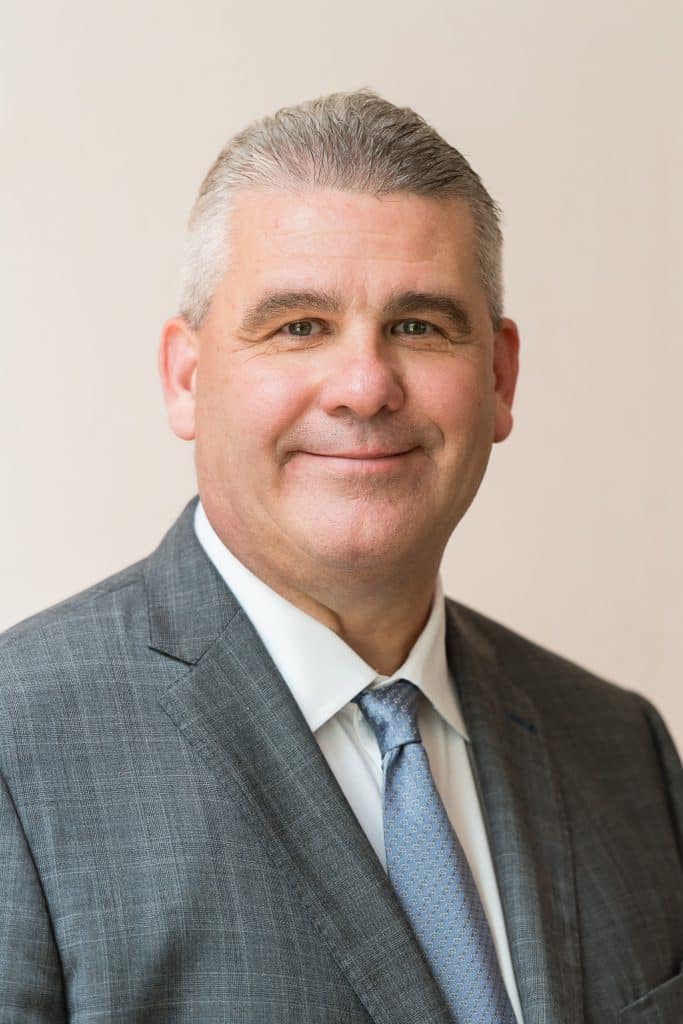 Cary Sifferath
Cary Sifferath serves as the vice president for the U.S. Grains Council, a non-profit organization that promotes the global use of U.S. barley, corn, sorghum and related products including ethanol and distiller's dried grains with solubles (DDGS). In this capacity, Sifferath is responsible for oversight of the Council's 10 international offices and all worldwide programs.
Sifferath has held various positions within the Council since joining in 1993. From 1993 to 1995, Sifferath was the manager of international operations/Asia at the Council's Washington, D.C., office. He was responsible for managing all programs within the Asia region.
He was promoted in 1995 to assistant director for the Southeast Asia office, based in Kuala Lumpur, Malaysia, and in 1997 was promoted again to regional director for Southeast Asia. In that capacity, he was responsible for market development activities throughout the Southeast Asia region.
From 2001 to 2008, Sifferath served as the senior director in the Council's Tokyo, Japan office and carried out market development and trade activities in Japan.
From 2008 to 2010 he was the senior director in the Council's Beijing, China office. During this time, he managed the Council's market development programs and office operations in China.
From 2010 to 2015 he served as the regional director of Middle East, Africa and Europe in the Council's regional office in Tunis, Tunisia.
From 2015 to 2022, Sifferath was the senior director of global programs at the Council's headquarters in Washington.
Before joining the Council in 1993, Sifferath was a district sales manager for Kent Feeds, Inc., of Muscatine, Iowa.
During the last 28 years, Sifferath has lived and traveled extensively in and outside of the U.S. collecting information and firsthand knowledge of world grain supply and demand from regular contacts with local feed grain importers, processors, end-users and various agricultural agencies.
Sifferath earned his bachelor's degree at the University of Wisconsin, River Falls, in agricultural economics and animal science.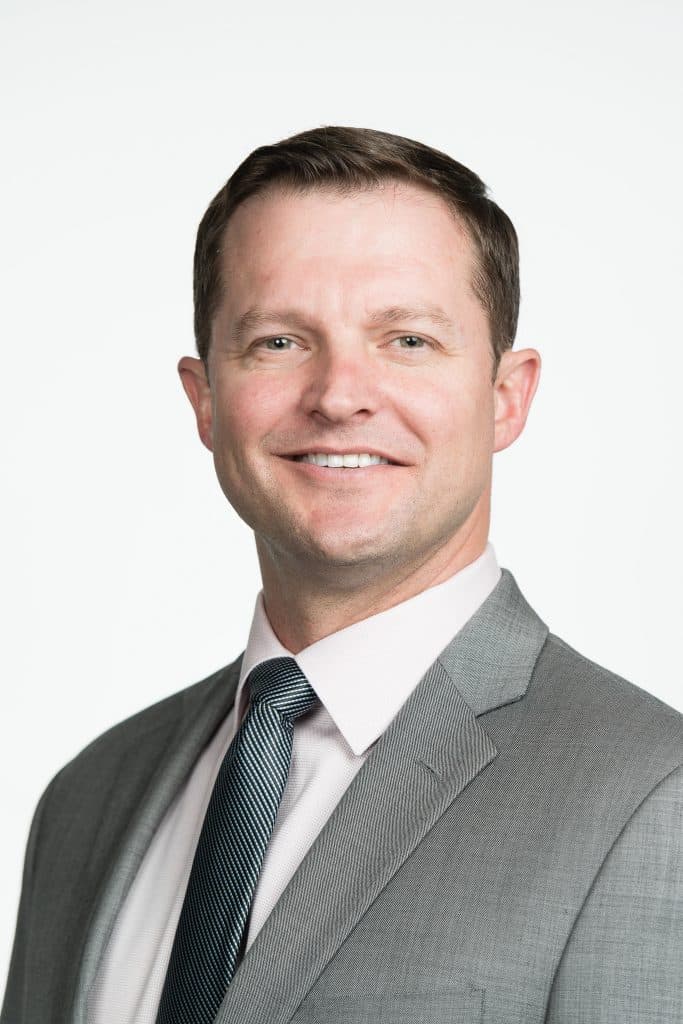 Ryan LeGrand
Ryan LeGrand serves as the President and CEO for the U.S. Grains Council (USGC), a non-profit organization that promotes the global use of U.S. barley, corn, sorghum and related products including ethanol and distiller's dried grains with solubles (DDGS).

LeGrand joined the Council in 2015 as the assistant director and then director of the Council's Mexico office where he identified and addressed all relevant trade, technical and policy-related factors relevant to building and maintaining the market for U.S. grains and co-products in Mexico. Before joining the Council, LeGrand worked for Gavilon as the director of ingredients, located in Guadalajara, Mexico. In this capacity, he managed the company's feed ingredients trading, import and distribution throughout Mexico. LeGrand also served as the director of exports for Hawkeye Gold, LLC where he exported DDGS to Latin America and Asia, and he began his career as an export merchandiser with Garvey International.

LeGrand earned a bachelor's degree from Oklahoma State University in international business.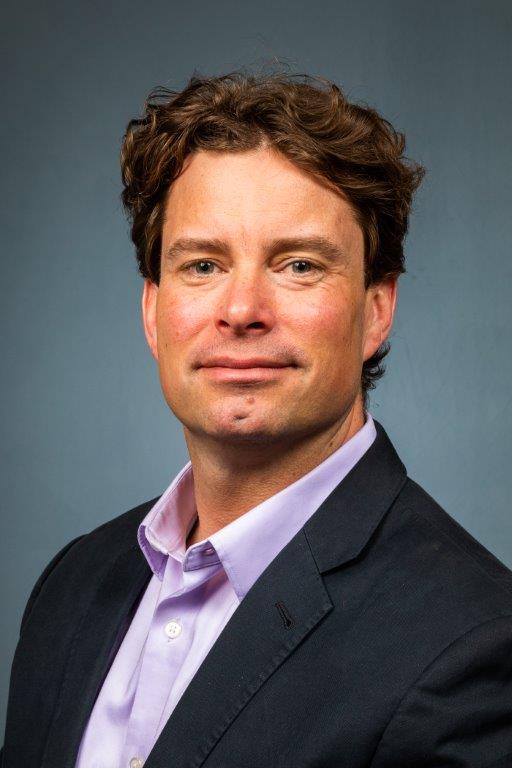 Matthew Fitzthum
Matthew Fitzthum, Co Products Commodity Trading Manager at CHS Inc, over 15 years of Distillers Grains trading experience in both the domestic and international markets. The Team at CHS Inc market DDGS for over 20 production facilities, ship bulk DDG from the Gulf of Mexico at their elevator in Myrtle Grove, are key suppliers to the North American market via truck and rail shipments, and supply containerized DDGS to a world-wide customer base.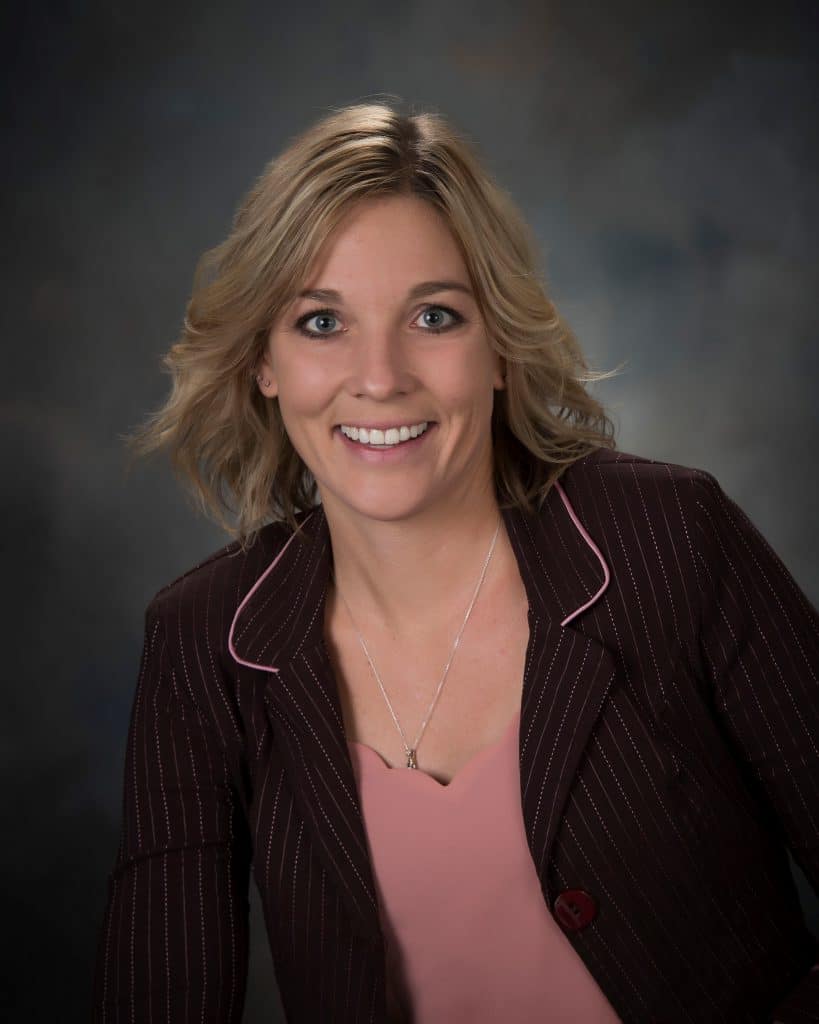 Lisa Schole
Lisa Schole is a graduate of the University of Nebraska Lincoln with a bachelors in Animal Science and a Masters in Ruminant Nutrition. Schole provides nearly 15 years of experience in the pet food industry, focusing on developing innovative finished products and raw materials.
She is the co-owner of Evolve Consulting Group. Evolve works with both pet food companies and raw material suppliers of all sizes. Evolve has helped to gain AAFCO definitions for ingredients, designed research studies to qualify ingredients, coordinated test runs, formulated petfood in all forms, and provided procurement and ingredient recommendations to pet food companies.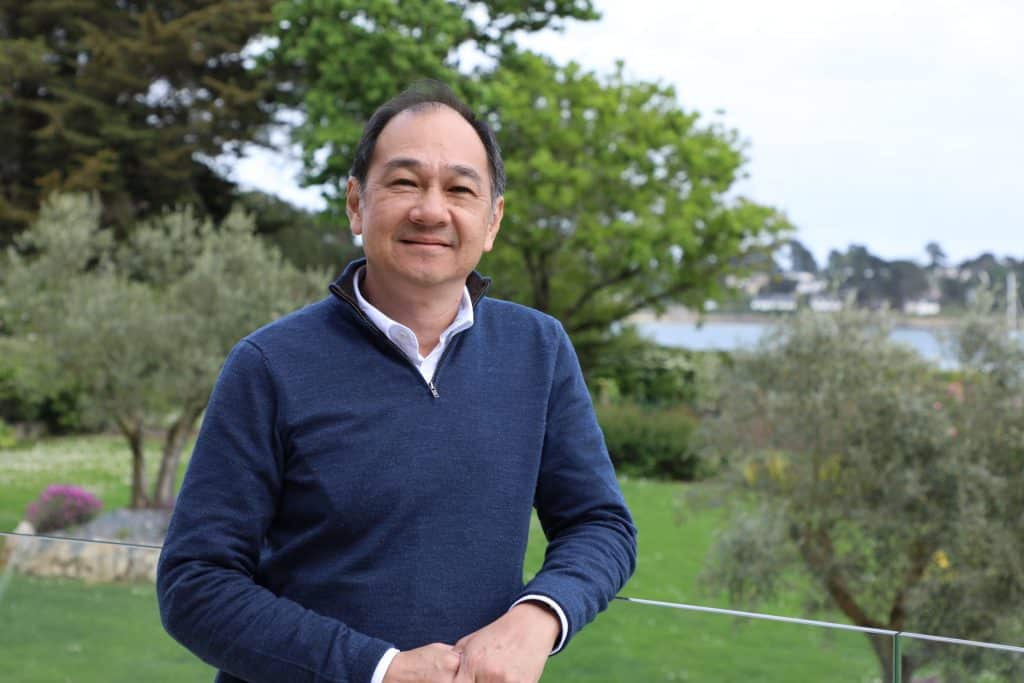 Ronnie Tan
Ronnie Tan is the aquaculture consultant with the U.S. Grains Council. Concurrently, he serves on the advisory board of Calysta, USA and is an advisor to BASF, Germany. He also acts as a mentor at Hatch – an aquaculture accelerator. Tan recently stepped down as Vice-President at Blue Archipelago – the largest integrated shrimp enterprise in Malaysia, responsible for downstream operations including sales & marketing, branding and corporate strategy. He was Executive Director and board member at Regal Springs Group – the largest tilapia integrator in the world, responsible for global feed supply and held a supervisory role of the Indonesia legal entity. He co-led the sale of the company. He started his career building the aquaculture feed division in the Gold Coin Group – a major feed company in Asia.
An aquaculturist by training, he has over 38 years' experience in general management in multinational chemical and feed companies such as Rhone Poulenc and Imperial Chemical Industries. In addition to aquaculture and feed, he has working knowledge of the oleochemical and zero calorie natural sweetener industries. He was a board member of the Malaysian Palm Oil Board and ICI's representative to RSPO (Roundtable on Sustainable Palm Oil).
Tan, who is Malaysian, studied Environmental Biology at King's College, University of London and obtained his MSc. in Aquaculture from University of Stirling.
General Session 4 – Friday, October 14, 2022 | 9-10:15 a.m.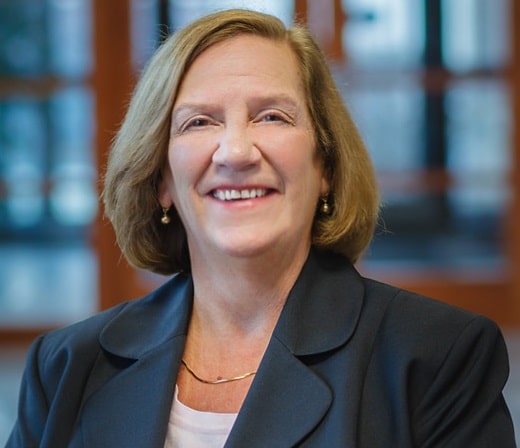 Kelly Davis
Kelly Davis has been with the Renewable Fuels Association (RFA) for the past 10 years but has 40 years of experience in the grain processing industry with emphasis in ethanol production for fuel, industrial and beverage purposes. She provides a value add to clients with her experience, providing updated information and support relative to domestic and export marketplace specifications, regulations, and directives. She is a recognized authority on ethanol. Davis is an active member with the ASTM Committee for Petroleum Products setting specifications for biofuels and the Committee on Bioenergy and Industrial Chemicals from Biomass. Davis holds a Bachelor of Science in Chemistry from Marshall University in Huntington, WV.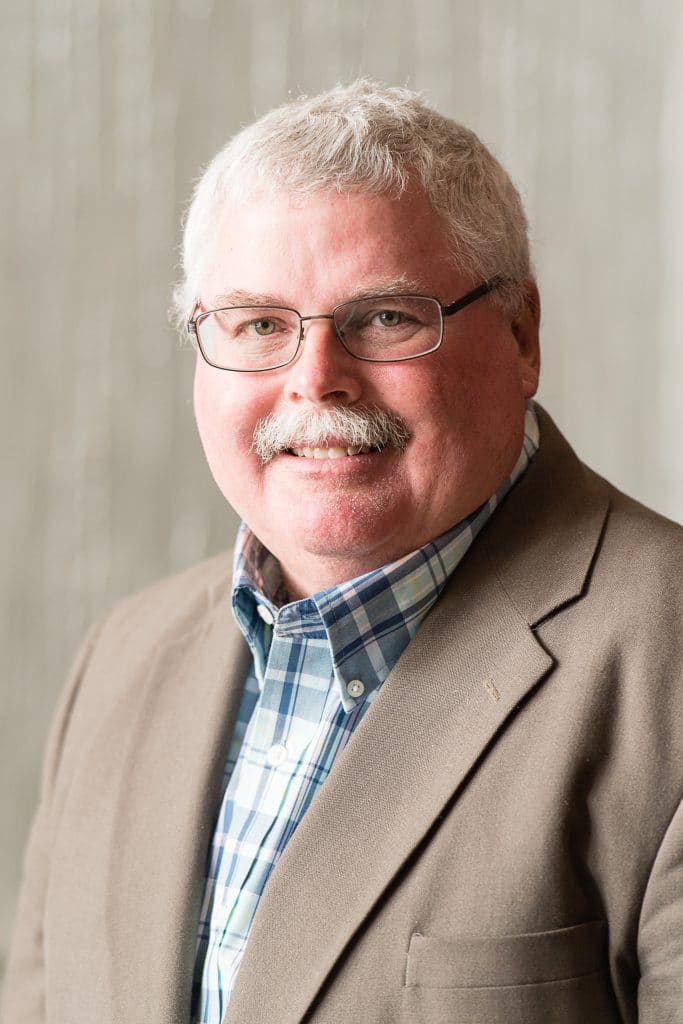 Jim O'Connor
Jim O'Connor farms in Blooming Prairie, in southeast Minnesota, where he grows corn and soybeans on 3,500 acres and finishes about 7,500 hogs. He is the past chair of the Minnesota Corn Research & Promotion Council and is a member of the National Corn Growers Association Ethanol Action Team, as well as the Leader for the U.S. Grains Council Western Hemisphere Advisory Team. Jim is also a graduate of the Minnesota Agriculture and Rural Leadership (MARL) program, and believes it is imperative that he use the leadership skills he has acquired through MARL, in addition to those obtained through years of real-life experience, to build a better future for those who will continue agriculture's legacy. Jim is married to his wife, Kelli, and has three children. O'Connor is a multi-generational farmer with his family's agricultural roots in Minnesota dating back to 1858.
Brett Stuart
Brett Stuart is the president of Global AgriTrends. The firm was organized in 2006 and provides global market research, analysis and forecasting to a variety of clients around the world.
He was formerly the lead economist for the U.S. Meat Export Federation and has conducted numerous research and analysis projects in the global meat trade area as well as advising government representatives on international protein trade issues. Stuart has conducted on-the-ground agriculture industry research for a variety of clients on six continents.
Stuart was raised on a cattle ranch operating in Utah and Wyoming. He received an undergraduate degree in accounting at Utah State University and a Master of Business Administration degree from the University of Nebraska. He and his wife Amanda live with their 5 kids on a farm near Preston, Idaho.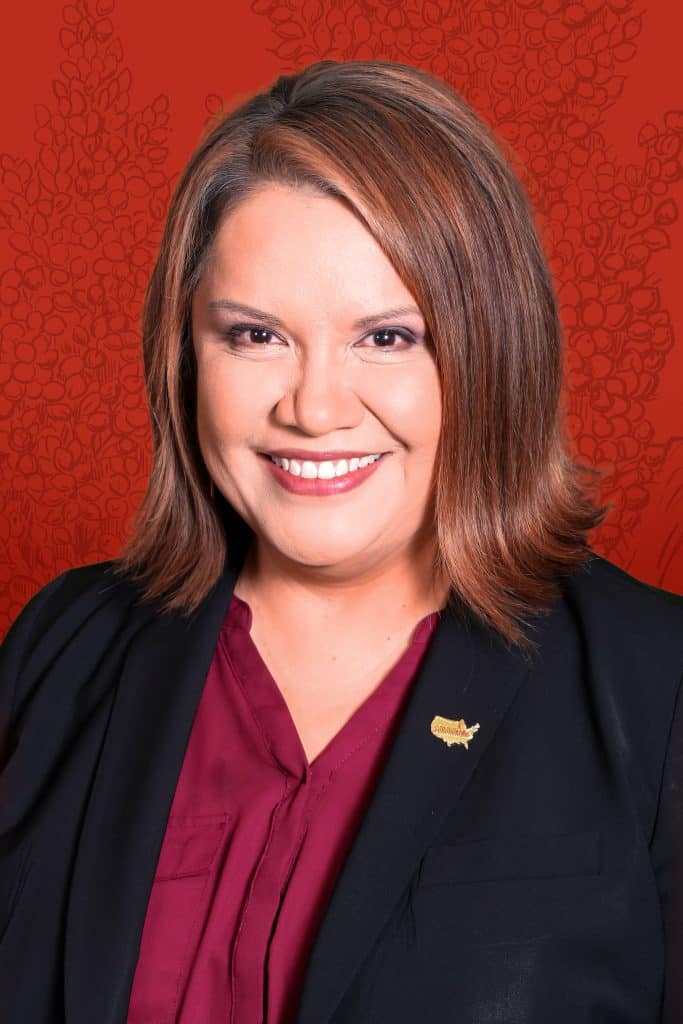 Norma Ritz Johnson
Norma Ritz Johnson is the executive director of the United Sorghum Checkoff Program (USCP). Johnson returned to the sorghum industry as the Sorghum Checkoff's third executive director in January 2021 after serving as executive vice president of the five-star accredited Lubbock Chamber of Commerce. From 1998 to 2004, Johnson served as Communications Director for National Sorghum Producers (NSP) where she led the organization's media and public relations efforts. Johnson earned a Bachelor of Science in Agricultural Education & Communications from Texas Tech University and has been recognized as an Agricultural Communications Graduate of Distinction. She currently serves on the Texas Tech College of Agricultural Sciences and Natural Resources (CASNR) Advisory Board. She lives in Lubbock with her husband John. They have one grandson.
General Session 5 – Friday, October 14, 2022 | 11 a.m.-12 p.m.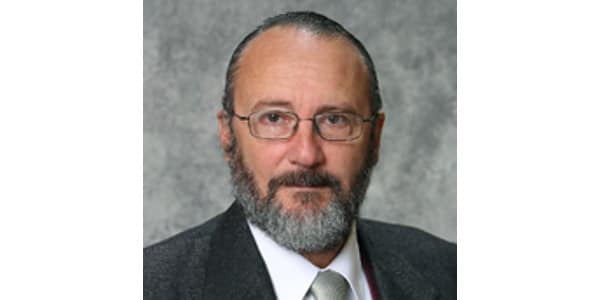 Alvaro Garcia, PhD
Dr. Alvaro Garcia is a professor of Dairy and Food Sciences and Director of Agriculture and Natural Resources at South Dakota State University in Brookings, South Dakota. Garcia specializes in animal nutrition, with a focus on dairy and beef.
He has received various awards throughout his career, including the 2002 Team Award from South Dakota State University for his efforts to help producers during the 2002 drought. He has also written more than 500 publications and co-authored textbooks used in classrooms around the United States.
Garcia received his veterinary medicine degree from the University of Uruguay in 1983, followed by a master's (1987) and a PhD (1997) degrees in animal science and ruminant nutrition both from the University of Minnesota.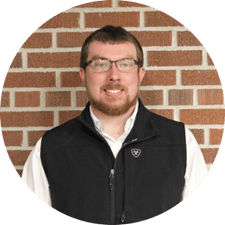 Shane Mueller
Shane Mueller is a feed mill manager at North Dakota State University (NDSU). In this capacity, Mueller supervises the manufacturing of complete feeds, supplements, concentrates and premixes used by the on-campus livestock units of NDSU; conducts educational outreach and technical servicing to encourage faculty and researchers to increase experimental feed production; maintains lines of communication with commodity groups of the four-state region, highlighting programs, research efforts and fostering positive relationships; and conducts mill upgrades and maintenance as needed.
Mueller previously acted as a supply chain management associate and then as the feed mill manager at Dakotaland Feeds LLC in Huron, SD.
Mueller holds a bachelor's of science degree in animal science with minors in agriculture business and chemistry from South Dakota State University.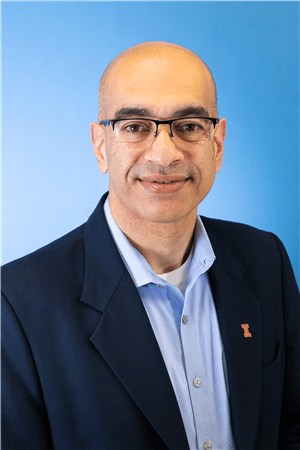 Vijay Singh, PhD
Dr. Vijay Singh is a Founder Professor at Grainger College of Engineering, Distinguished Professor of Bioprocessing in the college of ACES, Executive Director of Integrated Bioprocessing Research Laboratory at the University of Illinois at Urbana-Champaign and Deputy Director of the Center for Advanced Bioenergy and Bioproducts Innovation.
Dr. Vijay Singh is a Founder Professor at Grainger College of Engineering, Distinguished Professor of Bioprocessing in the college of ACES, Executive Director of Integrated Bioprocessing Research Laboratory at the University of Illinois at Urbana-Champaign and Deputy Director of the Center for Advanced Bioenergy and Bioproducts Innovation.
Singh has conducted corn wet milling research for past 25 years and developed several innovative processes and published numerous research publications. In his role at IBRL, Singh provides leadership in developing industrial partnerships, bioprocess pilot-scale proof-of-concept activities, and techno-economic analyses to facilitate commercialization of innovative technologies.
A fellow of the Cereal & Grains Association and the American Society of Agricultural and Biological Engineers, Singh has been a principal investigator or co-principal investigator for more than $30 million research and $202 million center grants, has authored more than 220 peer-reviewed journal articles. He was recognized with the 2003 Young Faculty Excellence Award, from Corn Refiners Association, the 2005 New Holland Young Researcher Award and the 2020 International Food Engineer Award from the American Society of Agricultural and Biological Engineers. The American Association of Cereal Chemists-International recognized him with Young Scientist Award (2007), Teaching Excellence Award (2013) and Applied Research Award (2018).
Singh has also received College of ACES and College of Engineering Research Awards. In 2015, Singh was selected as a University Scholar, the highest honor given to a faculty member at the University of Illinois-system.
Singh received his M.S. and Ph.D. in Food and Bioprocess Engineering from the University of Illinois at Urbana-Champaign.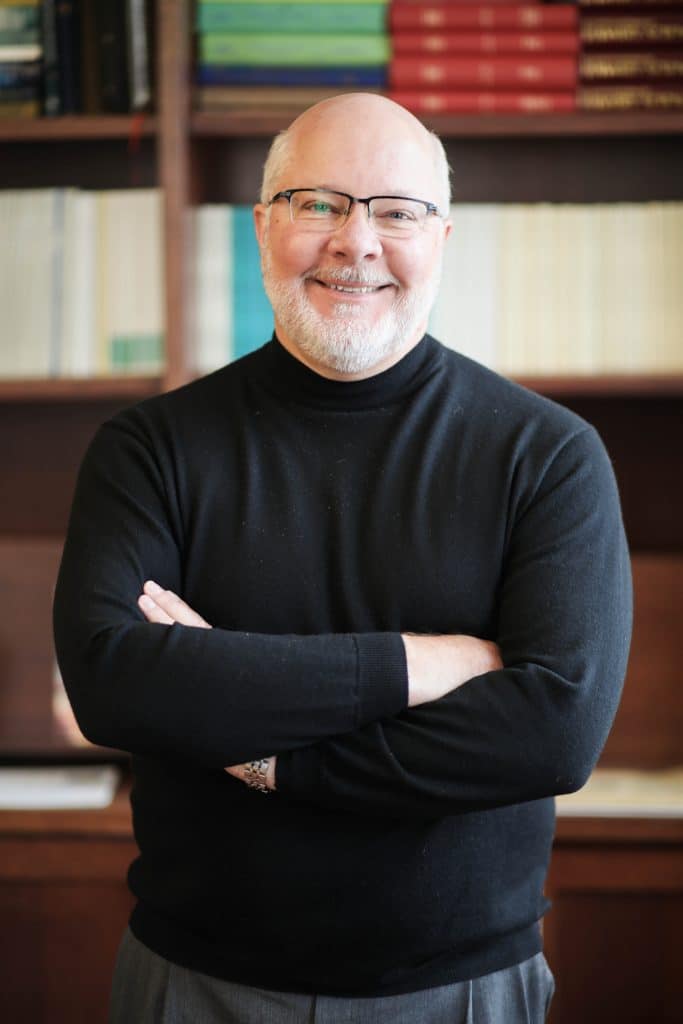 Jerry Shurson, PhD
Dr. Gerald (Jerry) Shurson received his B.S. degree in Animal Science and Agricultural Economics at the University of Minnesota, and his M.S. and Ph.D. degrees in swine nutrition at Michigan State University. He is currently Professor in the Department of Animal Science at the University of Minnesota with responsibilities for research and extension. He serves on numerous graduate student committees and has advised 45 Ph.D and M.S. students. Jerry has a very diverse research program which involves determining biological mechanisms of nutritional responses; assessing the nutritional value of biofuels co-products; feed safety, biosecurity, and environmental impacts; and the role of feed ingredients and additives in swine health and productivity. He provides programmatic leadership for several interdisciplinary research teams at the University of Minnesota including the Integrated Animal Systems Biology team, African Swine Fever Response Team, and Animal Agriculture Sustainability team. His research program has resulted in 165 refereed publications, 201 abstracts, 26 book chapters and white papers, 5 Handbooks, 95 conference proceedings, and has generated over $19 million in research funding. He has presented his research findings to audiences in over 30 countries and has served as a nutrition consultant for the U.S. Grains Council for the past 23 years and the U.S. Soybean Export Council for the past 5 years. He also has provided service in several professional leadership roles including Board of Directors and President of the Midwest Section of the American Society of Animal Science Board, and Director of the University of Minnesota Swine Center. He has received numerous awards for outstanding accomplishments and contributions in research, teaching, and extension over his 35-year academic career.