1. Ethanol, Fuels and Co-Product Pricing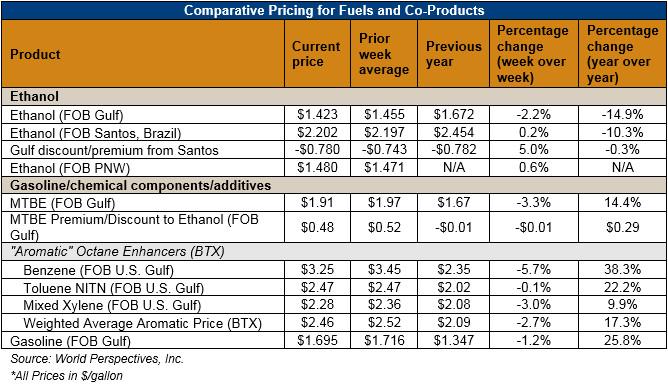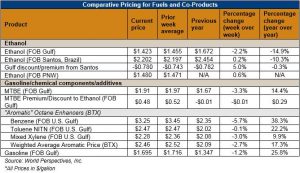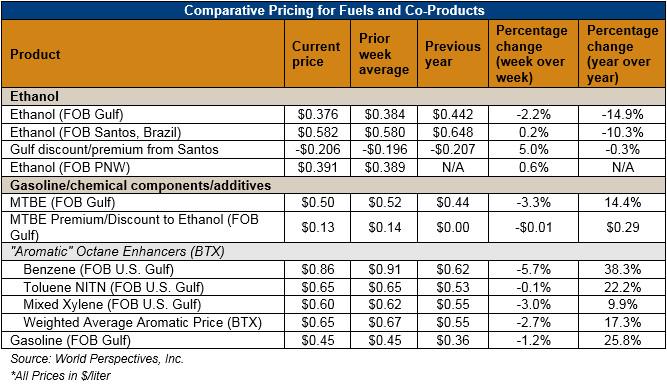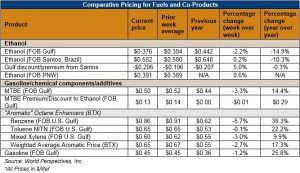 Market Outlook: U.S. ethanol prices are lower this week following declines in the broader oil/petroleum market and slow cash market trading. Nearby CBOT ethanol futures are unchanged this week while Midwest rack prices are 0.97 cents/liter lower at 39.55 cents/liter (149.71 cents/gallon). Rack prices have drifted lower in early week trading on quiet buying interest.
FOB Houston ethanol prices are 1.7 percent lower this week, falling 0.659 cents/liter to 37.77 cents/liter (142.96 cents/gallon). FOB Santos, Brazil ethanol prices are steady so far this week at 58.03 cents/liter (219.70 cents/gallon). Despite strong hydrous ethanol sales in November, buyers are reluctant to chase the market higher in the short term, especially with U.S. Gulf product becoming more competitive.
The FOB Santos-FOB Houston spread widened 3.3 percent (0.66 cents/liter or 2.4 cents/gallon) this week to its last quote of -20.27 cents/liter (76.73 cents/gallon). The spread forged another six-month low this week and is now 6.6 cents/liter (25 cents/gallon) wider than its 5-year average.
MTBE prices corrected from last week's move higher, falling 1.8 percent to 51.15 cents/liter (193.64 cents/gallon). FOB Houston MTBE is priced 13.38 cents/liter (50.68 cents/gallon) above FOB Houston ethanol.
BTX component prices also came under selling pressure this week as buyers are yet unwilling to push last week's rising prices even higher. Benzene prices fell 4.7 percent week-over-week on falling demand for prompt shipments. Toluene fell 0.8 percent while Xylene prices are down 2.5 percent. The weighted average aromatic price is currently estimated at 65.1 cents/liter ($2.46/gallon), down 2.4 percent from last week. The weighted average BTX price is 27.33 cents/liter (1.03 cents/gallon) higher than FOB Houston ethanol prices.
Gasoline and crude oil futures are all lower in early-week trading. RBOB futures fell 2.4 percent on weakness in the cash market, where 83.7 RBOB FOB Houston fell 0.81 cents/liter (3.07 cents/gallon) and 87 octane CBOB FOB Houston lost 0.68 cents/liter (2.57 cents/gallon). WTI and Brent crude oil futures are both down roughly $1/barrel to start the week.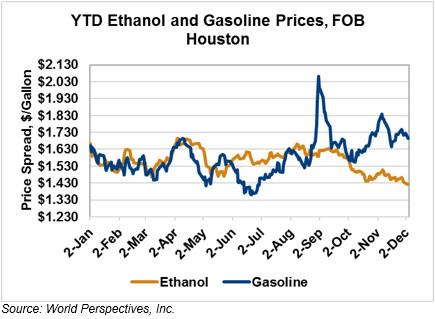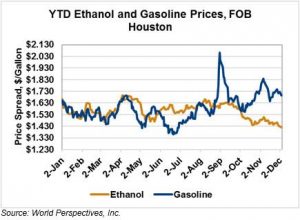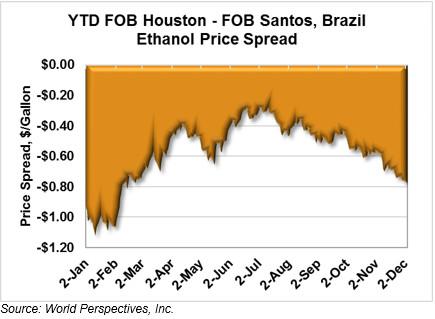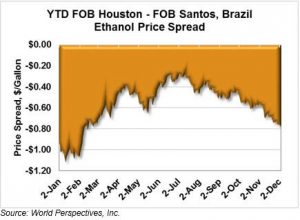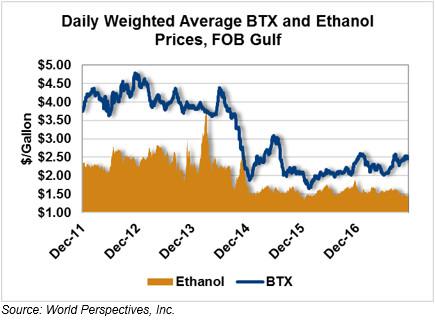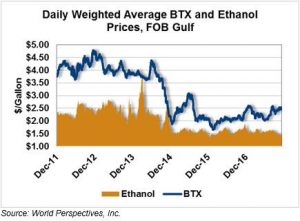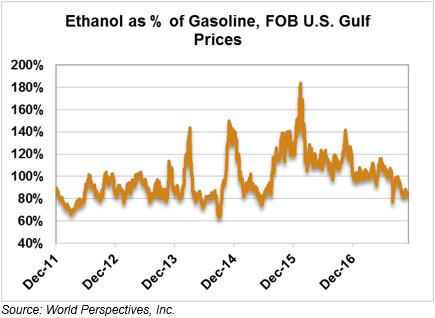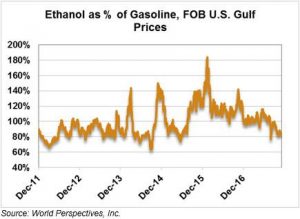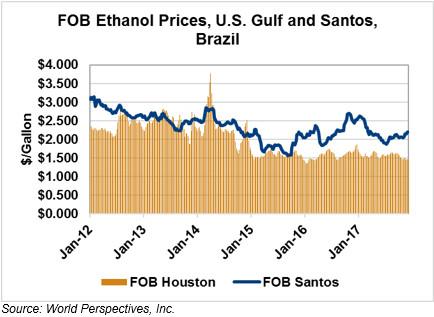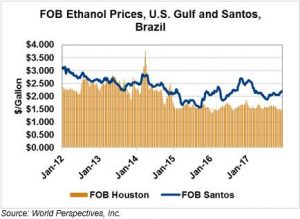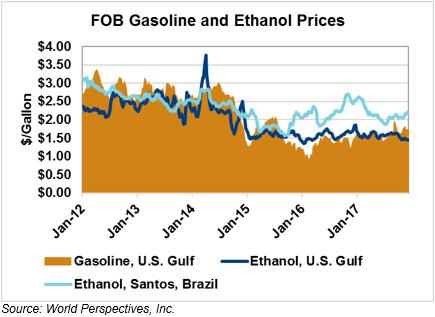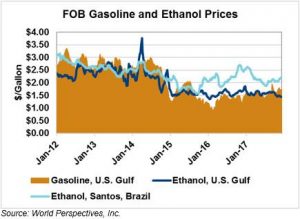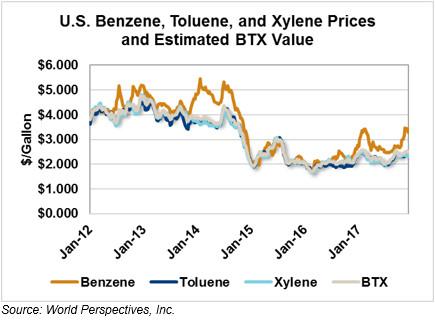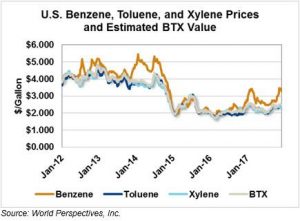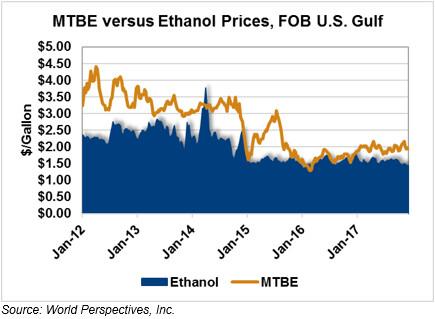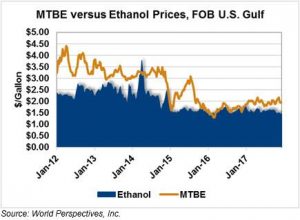 Price Database: If you are interested in historical price data, please click here.