Council Thanks Seastrand, Humphreys For Board Of Directors Service
The U.S. Grains Council (USGC) thanks farmers Wayne Humphreys and Mark Seastrand who departed from their roles as sector leads on the Council's Board of Directors, effective July 30.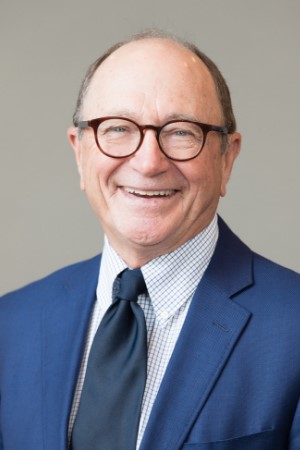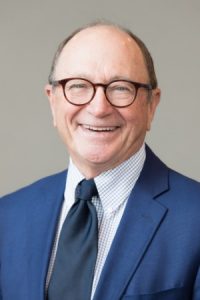 Humphreys farms in southeast Iowa where his family raises corn, soybeans and hogs. He is a past president and current at-large member of the Iowa Corn Promotion Board and joined the USGC Board of Directors as the corn sector director in 2019.
During his tenure with the Council, Humphreys has been involved in market development, serving on the Western Hemisphere Advisory Team (A-Team) and as the board liaison to the Innovation and Sustainability A-Team. He said some of his fondest memories are of the Swine Summit and the Biotech Symposium events in China, as well as traveling with Cary Sifferath, USGC senior director of global programs, and Caleb Wurth, USGC assistant director for Southeast Asia, to Vietnam and Myanmar to discuss distiller's dried grains with solubles (DDGS) and ethanol opportunities.
"It is vital that corn farmers have secure markets for corn in every form, especially during these trying times, and my goal is to help secure those international markets," he said upon his election to the Board. "The fastest growing segment for corn demand is the export of ethanol to international markets, and we have boots on the ground making that happen."
Humphreys said he believes the greatest value the Council brings is in developing connections.
"I think the real value is in bringing together the people who produce grains with the people who buy grains – sitting down and building relationships at a personal level."
Seastrand, a fourth-generation farmer from North Dakota, came to USGC by way of the North Dakota Barley Council, which he first joined in 2008.
"I was told to attend as many meetings as possible, but not to get too involved to start with – just to sit back, take it in and find what interested me," Seastrand said. "So, the first meeting I went to was the National Barley Growers Association meeting in Milwaukee, which was great and I learned a lot. Then the second meeting I went to was the summer meeting for the U.S. Grains Council in San Diego."
As luck would have it, the barley sector director at the time was running for the Board and needed to nominate someone for his current sector director seat should he win. By the end of the meeting, Seastrand was a member of the USGC Board of Directors.
"I could have said no, but I wanted to be involved. That first meeting was like drinking from a firehose, but Jim Broten – who was the outgoing chairman my first year on the Council and also from North Dakota – took me under his wing and showed me what I needed to know," Seastrand said. "He wouldn't tell me what to think. He always told me, 'I'm just going to give you the facts and you make your own decisions.' That's how I started out, and I hope I can have that same philosophy with the next person that comes along as barley sector lead."
Seastrand said some of his most poignant experiences with the Council over the last decade-plus have included a trip to Japan and South Korea – his first overseas trip – and seeing the Panama Canal during its expansion. During his time at the Council, Seastrand served as the board liaison to various A-Teams and on the Nominating Committee.
"Prior to being on the Grains Council's Board, I'd only been on an airplane maybe a half dozen times and hadn't done much traveling at all. And now I've had opportunities to see the Atlantic and Pacific Oceans and back again in one day," he said. "It's just amazing, you know, for this little farm boy from North Dakota."
His advice for future USGC delegates?
"To understand the importance of developing markets, you have to first go out and shake a lot of hands, and you have to be very patient to understand how other cultures work. I think one of the things that I'd like to tell people the most is to have patience and have faith in mankind."
Please join us in thanking Mark Seastrand and Wayne Humphreys for their service to the USGC Board of Directors – their time and commitment are greatly appreciated!
About The U.S. Grains Council
The U.S. Grains Council develops export markets for U.S. barley, corn, sorghum and related products including distiller's dried grains with solubles (DDGS) and ethanol. With full-time presence in 28 locations, the Council operates programs in more than 50 countries and the European Union. The Council believes exports are vital to global economic development and to U.S. agriculture's profitability. Detailed information about the Council and its programs is online at www.grains.org.