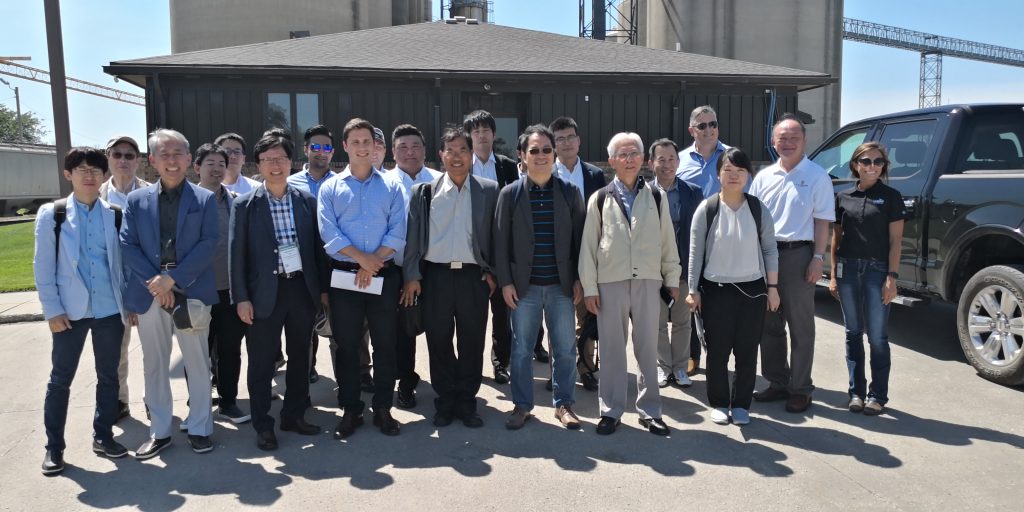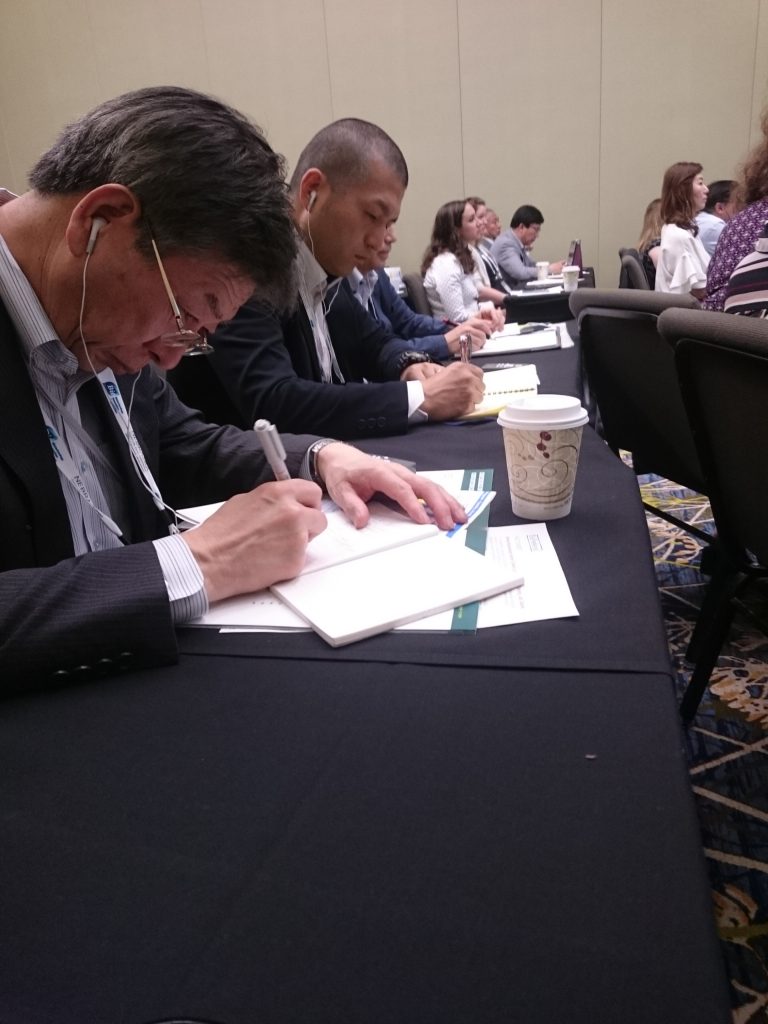 A recent program designed by the U.S. Grains Council (USGC) and the Biotechnology Innovation Organization (BIO) offered teams from Japan, Taiwan and South Korea perspective on how corn ethanol and corn starch could contribute to bio-based products including bio-plastics, paints, detergents, cosmetics, perfumes and other chemical applications.
The teams that traveled to the BIO World Congress in Iowa included researchers and technical staff from developed economies in North Asia with consumers bases that prefer "green" products, providing a good opportunity for the Council to gauge potential market demand for these types of goods.
"These markets are trusted corn customers in which the United States maintains high market share, meaning there is limited room for growth in traditional products," said Lucas Szabo, USGC manager of ethanol export programs. "New uses in the bio-based economy represent a way to achieve further growth in these already successful markets."
During the event, the Council delegation obtained a broad-based and real-time look into the types of technologies being developed in the renewable chemicals and bio-based products industries. More than 25 companies – both small-scale and major market players – presented on their work to develop and commercialize chemical compounds for producing bio-based products ranging from plastics to diapers to cosmetics, and many more.
An important part of this mission was to learn more about the potential for corn wet milling to produce the chemicals needed for these products. The delegation toured a wet mill facility, where team members saw firsthand how chemical companies co-located with a corn wet mill can utilize milled corn starch to produce the bio-based chemicals used in consumer products and packaging.
In addition to participating in the four-day event, the team visited Iowa Corn to learn about the organization's bio-plastics (bio-MEG) research and patents. The team also discussed Iowa Corn's ongoing domestic initiatives and talked with researchers at Iowa State University.
"The Council is developing its strategy to grow opportunities for new uses for corn and ethanol in the bio-based economy," Szabo said. "Exploring how to grow the industrial ethanol market alongside an already existing and successful fuel ethanol program will provide even more potential markets for U.S. corn products."
About The U.S. Grains Council
The U.S. Grains Council develops export markets for U.S. barley, corn, sorghum and related products including distiller's dried grains with solubles (DDGS) and ethanol. With full-time presence in 28 locations, the Council operates programs in more than 50 countries and the European Union. The Council believes exports are vital to global economic development and to U.S. agriculture's profitability. Detailed information about the Council and its programs is online at www.grains.org.