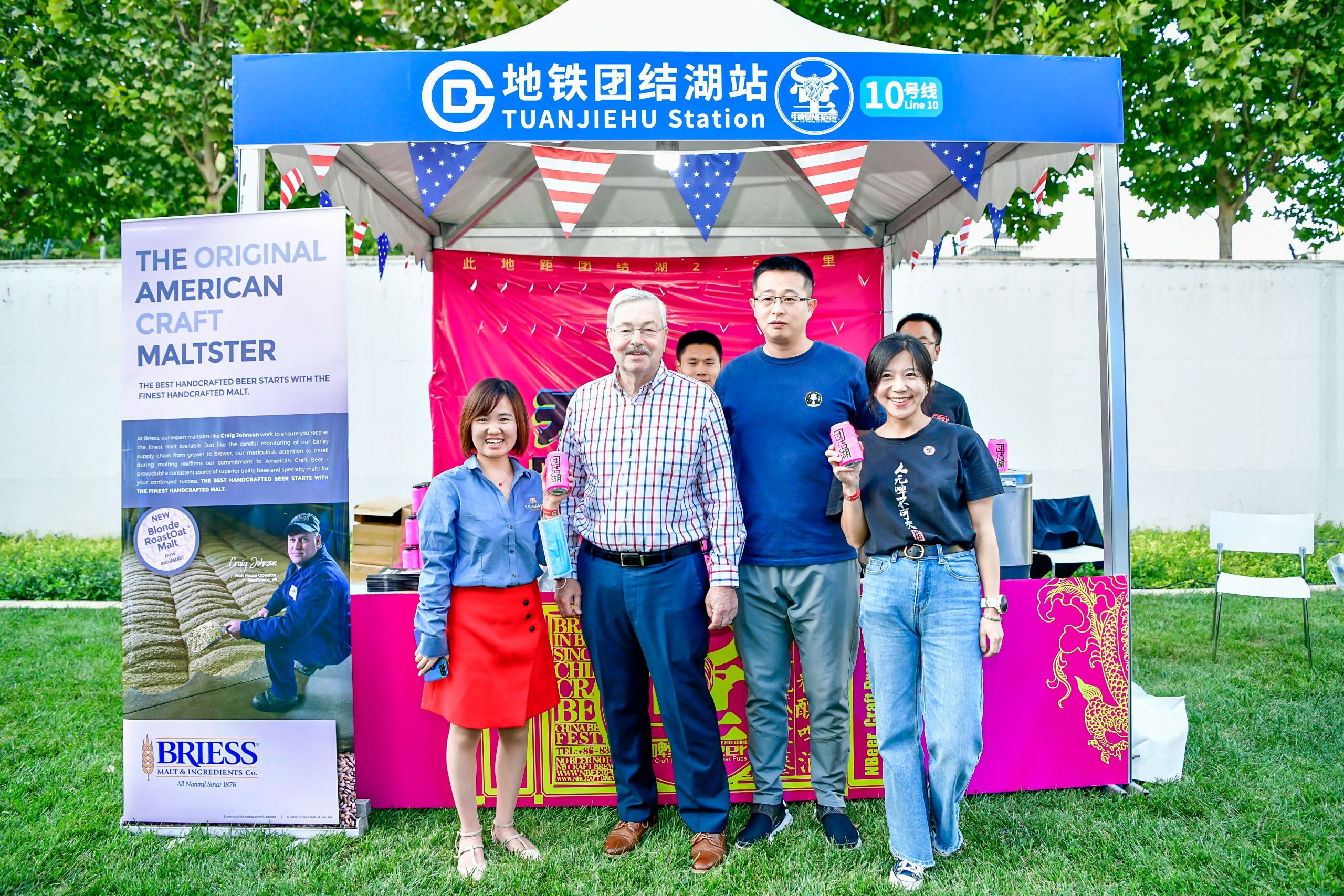 China is the world's largest beer producer with a small yet rapidly growing craft beer industry. 
A significant share of China's barley malt used to brew that beer is produced from imported barley from Australia, Canada and Europe. But, importing raw barley makes it more difficult to control the quality of the grain and the resulting quality of the malt. This has led to increased demand from brewers in China for imported malt that has a more consistent quality – something the U.S. barley industry can provide.
While malt products were not included on the list of items eligible for tariff exemptions published by China to comply with the Phase One agreement, there was an opportunity to get them included. The U.S. Grains Council (USGC) worked with contacts in the Chinese microbrewing industry to petition for barley malt exports to be added to the list, eventually succeeding at getting exemptions approved.  
The Council has also been co-sponsoring events over the past two years with industry associations and stakeholders and organizing workshops to educate Chinese brewers about U.S. barley malt and build demand. 
A webinar in July – titled "Meet U.S. Malt" – discussed U.S. malt varieties and brewing characteristics. More than 70 representatives from the Chinese beer, malting and trading industries tuned into the technical presentation and a panel discussion that featured four brewers in China.
The same month, Council staff worked with Chinese partner SuperMalt on a 15-minute livestreaming introduction of U.S. malt during the U.S. Pavilion of the Virtual China Food and Drink Fair. The exhibition was a virtual version of the long-running China Food and Drinks Fair, which is known as the barometer of China's food and drink industry.
During the livestreamed activity, SuperMalt introduced several base malts and specialty malts, showing different U.S. malt samples to the audience. Nearly 5,000 attendees tuned in for the livestream.
The Council continued the Meet U.S. Malt workshop series with similar events in Wuhan and Shenzhen in November and December. Pub and brewery owners also reached out to the Council to organize similar types of events in their businesses.
Thanks to these efforts and a strong partnership with an importer in China, the country is importing record amounts of U.S. malt. China imported 7,742 metric tons of malt in 2020, yet U.S. malt only represents 0.5 percent market share – meaning there is a significant opportunity to increase exports to this market.